The death toll in the Russia-Ukraine crisis continues to rise with Vladimir Putin targeting energy, command and communications.
This was after air sirens blared over Kyiv on Monday following reportedly Russian missile strikes that happened earlier in the day per witnesses.
This added to the rising death toll with the national police service now collecting evidence of Russia's atrocities.
According to Reuters, cruise missiles were fired by Russia at cities across Ukraine during rush hour on Monday, Oct. 10. This resulted in the death of civilians while at the same time knocking out power and heat.
Putin allegedly declared that this was revenge for Ukrainian attacks that included a bridge to Crimea.
The missile attacks reportedly tore into busy intersections, parks and tourist sites located at the center of downtown Kyiv. This was a different onslaught, more intense compared to the efforts done by Moscow to capture the capital earlier this year.
Speaking to his Security Council on Monday that was televised warned that there would be more missile attacks on Ukraine.
"If attempts to commit terrorist acts on our territory continue, the responses from Russia will be harsh and their scale will correspond to the level of threat to Russia," Putin stated. "The Kyiv regime, with its actions, has put itself on the same level as international terrorist organizations. With the most odious groups. To leave such acts without a response is simply impossible."
Ukraine president Volodymyr Zelensky said that the rush hour attacks were deliberately timed to kill people and meant to knock out the power grid of Ukraine.
"They are trying to destroy us and wipe us off the face of the earth", Zelensky said on the Telegram messaging app. "The air raid sirens do not subside throughout Ukraine".
Prime Minister Denys Shmygal vowed to restore utilities as quickly as possible. He also added that power was down in Ukraine's second-largest city Kharkiv and nearby Poltava.
According to Ukrinform, Ukrainian defenders have eliminated 62,500 Russian servicemen, including 440 in the past day.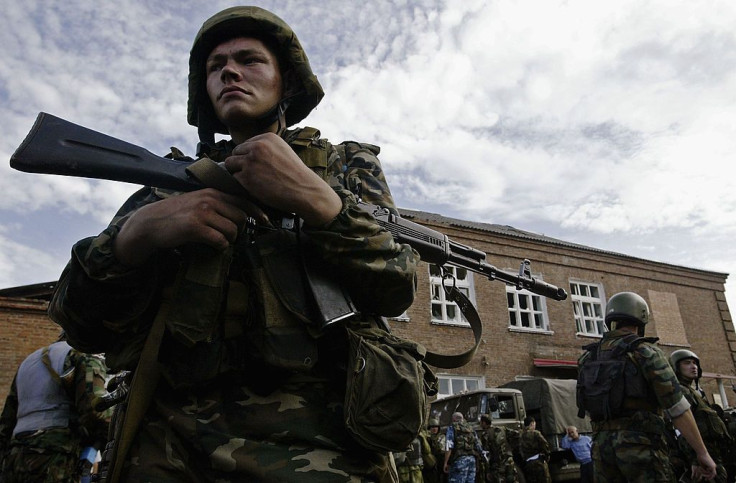 © 2023 Latin Times. All rights reserved. Do not reproduce without permission.