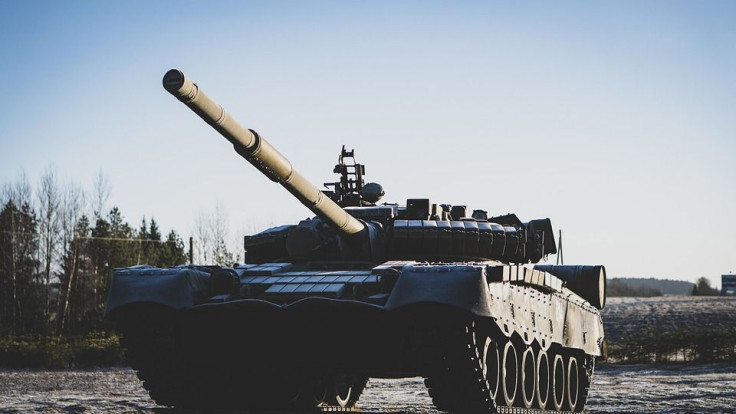 As the war in Ukraine continues, the German defense ministry said that the first shipment of Leopard 2 tanks from Germany has been sent to Ukrainian forces.
According to BBC, 18 main battle tanks were delivered to Ukraine after Ukrainian troops were trained to use them.
German Defence Minister Boris Pistorius said that he was sure that the tanks could "make a decisive contribution" on the frontlines of the war that started in February 2022.
The German government had announced in late January that it would provide Ukraine with state-of-the-art fighting vehicles. They were to be sent as part of a deal under which several EU states would deliver a shipment of two Leopard 2 battalions and 31 M1A2 Abrams tanks from America.
According to The Guardian, Germany had promised 14 vehicles but increased that to 18. That was done to make up the numbers of a Ukrainian battalion. Portugal is contributing three tanks while Sweden will send 10. Poland has sent a battalion of the older Leopard 2 A4 model to Ukraine.
Pistorius said on Monday night that as promised, their "tanks have arrived on time in the hands of our Ukrainian friends."
He is sure that "they can make the difference on the front."
The Leopard 2 tanks have been specifically designed to compete with the Russian T-90 main battle tank. They are considered to be easier to maintain and more fuel-efficient than most other tanks used in the West.
The tanks were reportedly delivered at the Ukrainian border towards the end of last week.
Ukraine only had a few tanks that too from the Soviet or post-Soviet era. It had said that it urgently needed heavier armor so that it could defend itself against Russia's invasion. Kampfpanzer Leopard 2, which is German-made, was at the top of its list.
Challenger 2 tanks from the UK have also reportedly arrived in Ukraine.
Defense ministry spokeswoman Iryna Zolotar confirmed that the Challenger 2 tanks from the UK "are in Ukraine already."
Defence Minister Oleksii Reznikov called the British vehicle a work of military art in a Facebook photo that showed a Challenger 2 alongside other Western-made military vehicles.
The UK Ministry of Defence earlier confirmed that Ukrainian tank crews training in Britain had returned home after they had completed their training with the tanks.
© 2023 Latin Times. All rights reserved. Do not reproduce without permission.