A Russian military general and five other officers who were stationed in Kherson in Ukraine were reported on Tuesday to have been killed after Ukraine sent missiles against them in what is reported to have set back the Russian campaign in the area.
The Ukrainians reportedly struck a Russian headquarters in Kherson using M142 High Mobility Artillery Rocket Systems, or HIMARS, that were supplied and provided by the United States. In doing so, they reportedly killed Major General Artyom Nasbulin and multiple high-ranking colonels in the area, according to the Daily Beast.
Over 80 people were injured in the attack, and another seven went missing.
While Russia has yet to acknowledge the six deaths from these high-ranking officials, they did acknowledge the missile strike. They claimed that the missiles struck a warehouse with an explosive chemical compound, and that there may have been setbacks to some plans due to the counterattack.
"Ukrainian missiles and artillery have struck decision-making centers several times. With results. The centers are small but important," Russian media correspondent Alexander Sladkov said.
As Kherson is evacuated to prevent a further march forward of Russian forces into Ukraine, Ukrainian General Serhiy Kryvonos painted a picture of how a Russian defeat in the area would look like in the future, Yahoo! reported.
"If they keep pushing (forward) and 'liberating' our territories of Donetsk and Luhansk oblasts, then they can say: 'Well, we have achieved our goals, so now we are going for reconciliation,'" he said.
"They will manipulate information and tell fairy tales to their people and for the whole world that they are just tired, they just achieved their basic goals, so there is no point in fighting any longer."
Occupied Shakhtarsk in the Donetsk region was also shot with missiles in a Ukrainian counterattack, with all but one of the deputy commanders in the area being killed by the strike.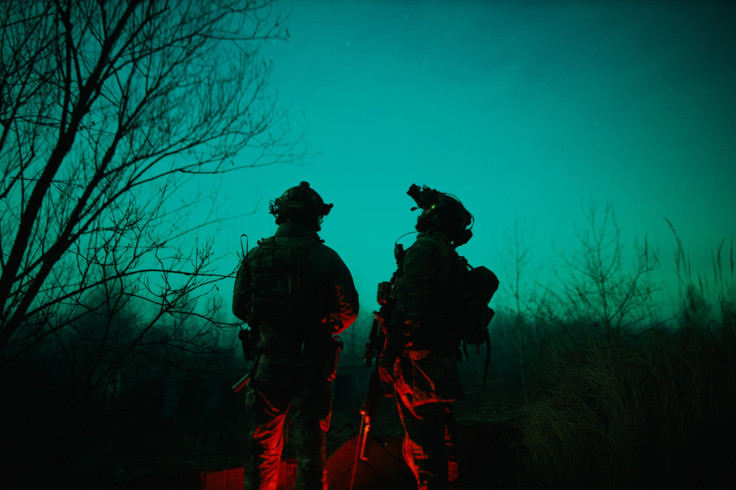 © 2023 Latin Times. All rights reserved. Do not reproduce without permission.