As Western countries hit Russia with economic sanctions amid the Ukraine invasion, energy giant Lukoil's president Vagit Alekperov reportedly moored his luxury yachts to the port of Tivat in Montenegro.
Montenegro, popularly a favored destination for Russian moguls, has since aligned itself with the European Union sanctions against Moscow as the war in Ukraine wages on, BIRN reported.
The 70-meter Galactica Super Nova, owned by Alekperov, the president and chief executive of Russia's largest independent oil company, entered Tivat port at around 3 p.m. local time on Tuesday after the yacht sailed on Monday from Barcelona port in Spain.
Alekperov, who carries a stake of around 20 percent in Lukoil, also owns 36.8 percent of the football club Spartak Moscow. While his company Lukoil is still not under European sanctions, it has already been under U.S. sanctions since 2014.
Alekperov has been placed under U.S. sanctions after being identified among the business leaders who were called for a meeting at the Kremlin on Feb. 24.
The fortunes of Russia's 21 wealthiest individuals are getting hammered by the sanctions, with billionaires losing a collective $39 billion in just one day after the invasion, according to the Business Insider.
The same group has been left $84 billion out of pocket this year, their financial ruin almost tripling, since the escalation of the Russo-Ukrainian crisis.
With much of his wealth tied to Lukoil, Alekperov lost 60% of his net worth as Lukoil's shares slumped about 80% on the London Stock Exchange, the Daily Beast noted.
On Tuesday, Montenegro's leading anti-corruption watchdog MANS said that the tiny Adriatic country should not serve as a place for Russian oligarchs to hide their properties.
"This is especially important when we know that Montenegro is still known as a safe haven for hiding assets that may be subject to judicial procedures or international sanctions," MANS said.
Meanwhile, also moored at the port of Tivat is a yacht named Trident owned by Ihor Kolomoisky, a Ukrainian tycoon under U.S. sanctions amid his alleged involvement in corruption and human rights violations.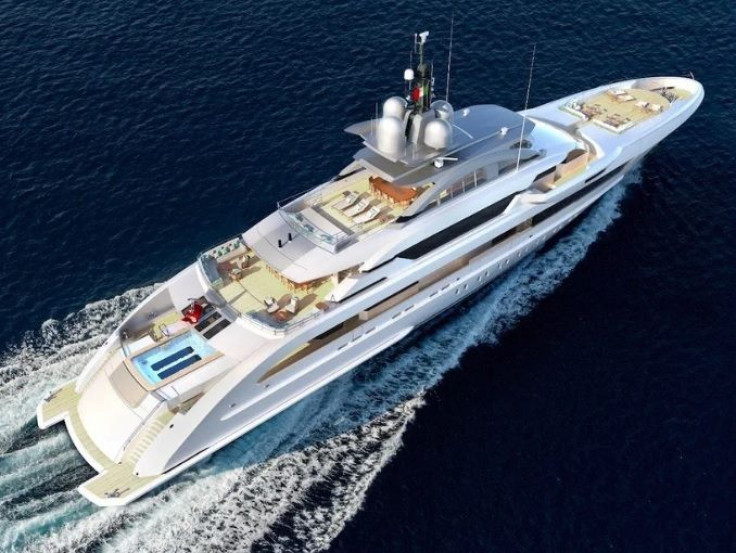 © 2023 Latin Times. All rights reserved. Do not reproduce without permission.