Vladimir Putin, the president of Russia, has made the decision to attempt to weaponize one of the few contests that his nation is not barred from. Putin has openly supported Anna Linnikova, a 22-year-old Miss Universe contender from his nation, Daily Star reported.
At the annual competition, which will take place in less than two weeks in New Orleans, US, Ukraine will also be represented.
While Putin has been supporting his nominee, who has created a costume named "The Crown of the Russian Empire" for the occasion, Miss Ukraine Viktoria Apanasenko, 28, has recently referred to Russia as "evil" and "cruel."
Sources claim that the Kremlin has ordered all Putin-supporting news organizations to go big on promoting Miss Linnikova in the lead-up to the competition.
According to rumors, Ukraine is dissatisfied with the US for issuing Linnikova a visa so she can enter the country and compete.
"It is very important to keep talking about the war," Viktoria said. "We must be a reliable rear for our Armed Forces."
"We need the support of other countries to save the lives of our people and stop the cruelty of Russia," she continued.
"I am aware of my responsibility to be one of Ukraine's ambassadors in the international arena at such a difficult and terrible time - but I am Ukrainian - we are brave, strong, and determined," she added.
Linnikova, who will also represent Russia at Miss World 2023, aspires to conquer the United States.
The Russian feels no pressure despite the tragedy of the war in Ukraine, which she refuses to address, and the fact that Russia has been barred from international contests.
"No, my attitude is as positive as possible," she said. "I am glad that Russia is participating in the international competition.
"I believe in my strength and I hope that I will succeed," she added.
Linnikova said she enjoyed the opportunity to "speak publicly on pressing problems and attract public attention to socially significant things" when she won Miss Russia last year, but she has so far declined to answer questions about Ukraine.
Amy Emmerich, the CEO of Miss Universe, stated last month that she anticipates backlash for admitting both Russia and Ukraine to the competition during the war.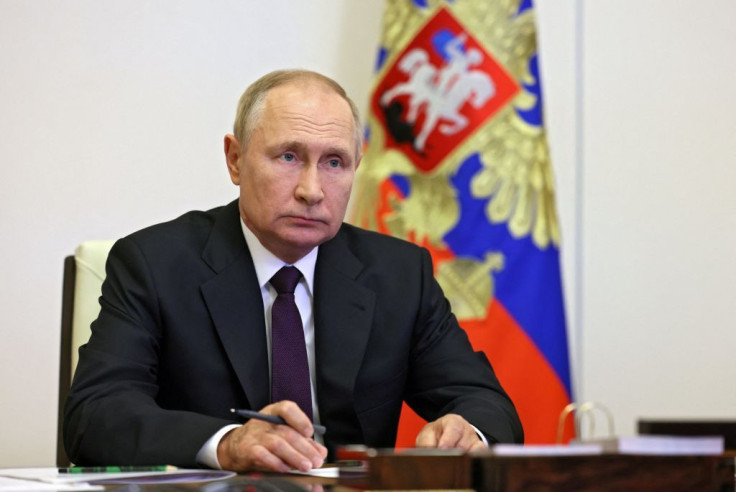 © 2023 Latin Times. All rights reserved. Do not reproduce without permission.