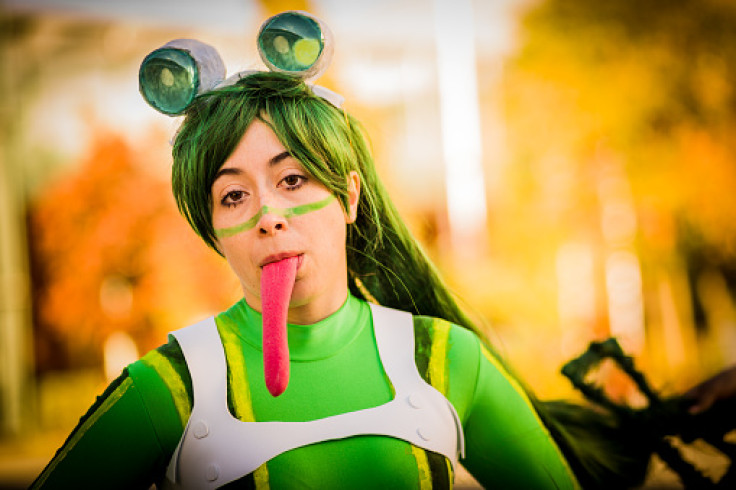 The 52nd edition of Comic-Con, the renowned pop-culture festival, commenced with a mix of excitement and letdown in the air.
Despite the ongoing strike by the Hollywood actors' union, which cast a shadow over the event, over 45,000 enthusiastic visitors showed their eagerness to make the most of the experience.
Comic-Con, known as the world's biggest pop-culture festival, brings together fans, creators, and industry professionals from various entertainment genres, including movies, TV shows, comics, and gaming.
"Can I start by talking about the actors?" Miguel, a young man visiting that convention from Ciudad Victoria, Mexico, said in remarks to Efe.
"What I was most looking forward to was seeing actors from Marvel or DC (Comics) sagas, but now I'm going to have to focus on getting exclusive Funko-type objects and toys," he said.
Amidst the vibrant atmosphere at the San Diego Convention Center during the 52nd edition of Comic-Con, hundreds of people of all ages dressed as iconic characters from popular franchises such as Spider-Man, Batman, and various Star Wars characters, like Din Grogu and Cassian Andor.
Stuart, a native of Vancouver, Canada, was among the fans who traveled to Southern California to attend the event.
Despite the disappointment caused by the ongoing strike by the Hollywood actors' union, which resulted in the absence of some expected actors from series like "Abbott Elementary," Stuart remained optimistic about making the most of his experience.
The strike, which saw actors joining screenwriters on picket lines, led to stars from various series canceling their plans to attend this year's Comic-Con, affecting the much-anticipated panels and announcements related to upcoming Marvel-derived series and premieres on streaming platforms like Netflix, HBO, Universal, and Sony Pictures.
"Everything that happened is a shame. I can't believe all those panels won't happen," said Guillermo, a teenager from Riverside, California, who is attending his first Comic-Con.
Stephany, a resident of Palmdale, California, said of her second visit to the convention that "there are fewer alternatives and options than in other years."
Despite the disappointment caused by the ongoing actors' strike, attendees at the 52nd Comic-Con still found exciting highlights to enjoy. One attendee mentioned that her children were thrilled to get a preview of the upcoming Teenage Mutant Ninja Turtles movie.
Some of the event's Thursday highlights included a panel titled "Teenage Mutant Ninja Turtles: Mutant Mayhem," which likely gave fans a sneak peek into the much-anticipated movie.
Additionally, there was an exhibition space showcasing replicas of costumes from the beloved Guardians of the Galaxy trilogy, offering fans a chance to get closer to the film's iconic characters, La Prensa Latina reported.
Several panels dedicated to the latest Dungeons & Dragons film provided enthusiasts with insights and updates on the highly anticipated project.
Moreover, fans of the animated series "Archer" had the exclusive opportunity to watch the opening episode of its final season during a special screening at the convention.
© 2023 Latin Times. All rights reserved. Do not reproduce without permission.