Jimmy Garoppolo remains with the San Francisco 49ers and it appears it is going to stay that way for now. That is if the words of San Francisco 49ers Jed York hold up.
With the growing belief that the Garoppolo era as starting QB for the 49ers is already over, it appears that the Niners executive is not in any rush to deal away the two-time Super Bowl champion.
"I've said this before, you can't have enough good quarterbacks and good football players," York said in an interview with Tim Kawakami of The Athletic. "I'm not going to get into roster discussions and what John (Lynch) and Kyle (Shanahan) want to do. But I will support them in sort of anything that they want to make this team as good as it can possibly be."
Garoppolo represents a $26.95 cap hit on the Niners but it appears York is hardly worried about this. Also, the 30-year-old remains insurance for San Francisco if Trey Lance fails to meet expectations this coming NFL season.
"I watched it with Joe (Montana) and Steve (Young), and I realize the salary cap is different today than having no salary cap. But we've said it before: We're happy to keep Jimmy. We're happy to have him on the roster. And if that's the case, then that's the case," the 42-year-old executive quipped.
Several NFL teams have been linked to Garoppolo, particularly the Seattle Seahawks who could use a quarterback upgrade.
Aside from that, Garoppolo was also mentioned as an option to the Cleveland Browns who will miss Deshaun Watson for at least 11 games.
Interest in the 30-year-old player is expected to stay in the air for this season. Other NFL teams may want to wait and see first if Garoppolo is good to throw once more after undergoing shoulder surgery in the offseason.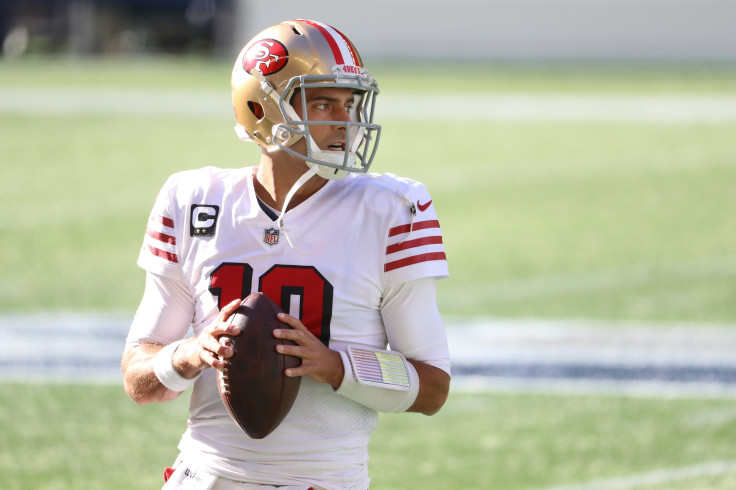 © 2023 Latin Times. All rights reserved. Do not reproduce without permission.