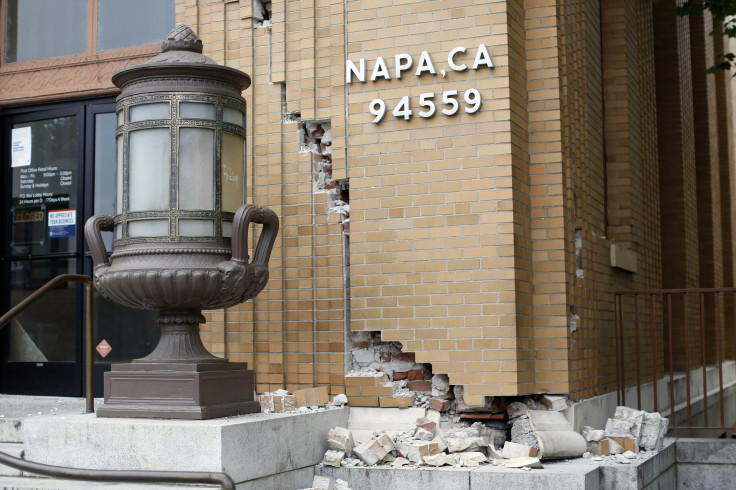 It was literally a rough awakening for the Bay Area when a 6.0 earthquake hit at 3:20 am. This is the worst earthquake registered in the zone since the 6.9 quake in Loma Prieta in 1989, which left 63 dead and almost 8,000 homeless. Today's temblor caused building damages, power cut offs, gas leaks, water pipe bursts and has sent 120 people to the hospital so far. Three of these are unfortunately in critical condition, including a child who was taken to UC Davis Medical Center for a neurological evaluation after severe injuries caused by a falling fireplace. Many replicas preceded the earthquake a few hours later but only four of them were above 2.0, ranging from 2.5 to 3.6.
For now, Governor Jerry White has declared a state of emergency and The National California Seismic System said that the probability of a second strong impact replica happening next week is at 54 percent. While they continue to assess the damage, they've found some buildings downtown, like the Courthouse, have been heavily harmed, but apparently, Napa's oldest structure, a restaurant called Old Adobe, remained intact. However, the city's director of public works, Jack LaRochelle, did state that it might take a full week to get everything restored and back to normal.
Most of the victims were treated at the Queen of the Valley Medical Center in Napa. Where Chief Executive Walt Mickens said most patients came in with "cuts, bruises, bumps and lacerations–lots of lacerations." However some of the more critical patients are undergoing emergency surgeries for fracture or heart attacks. All school will remain closed this Monday to evaluate damages.
© 2023 Latin Times. All rights reserved. Do not reproduce without permission.