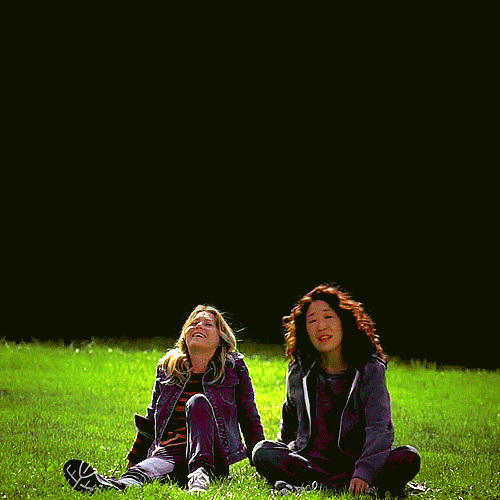 Sandra Oh is leaving "Grey's Anatomy" after 9 seasons on ABC's hit series. Oh will be completing the upcoming 10th season as her character "Cristina Yang" before finally exiting Seattle Grace Hospital. However, the decision did not come easy for the 42-year-old actress who admitted that she sought therapy to eventually make the decision to move on and pursue other opportunities.
Oh's character "Cristina Yang" is the best friend of the protagonist, "Meredith Grey" who is played by Ellen Pompeo, the two women have been a part of the cast since the show's premiere in 2005. Oh admitted the emotional decision was taxing, "I've gone through a lot of therapy over this," she told The Hollywood Reporter through tears. "I started thinking about it because I had to prepare myself. I gave myself two years to emotionally let go. At the end of last season, Shonda took me aside and said, 'What are your thoughts?' I said, 'I'm ready."
'Revenge' Season 3 Spoilers: Victoria Grayson And Long-Lost Son Patrick Have An Incestuous Relationship!
Oh has won both a Golden Globe and a Screen Actors Guild award for her role as "Cristina Yang," in addition her work on "Grey's Anatomy" has earned her five nominations for the Primetime Emmy Award for Outstanding Supporting Actress in a Drama Series. "Creatively, I really feel like I gave it my all, and I feel ready to let her go," an emotional Oh told THR. "It's such an interesting thing to play a character for so long and to actually get the sense that she wants to be let go as well. [Cristina] wants to be let go, and I am ready to let her go."
Creator and showrunner Shonda Grimes, discussed Oh's exit from Grey's and revealed that while the show has lost other original characters, including Katherine Heigl and T.R. Knight, her leaving felt different. "This year is going to be bittersweet for us. We're both going to savor every moment of Cristina Yang, and then we're going to give her the exit she deserves. And when Sandra walks out of my door, 'Grey's Anatomy' will once again be forever changed," Rimes said in a statement.
Rimes did reveal that she has not yet begun writing Oh's exit from season 10, although she said it will start to be addressed at the end of the upcoming season, but the story "isn't about her leaving the show as much as it is Cristina Yang's growth as a person and as a surgeon. Cristina Yang is not going to magically decide she wants babies, no."
"Grey's Anatomy" returns Sept. 26 with a two-hour premiere and we can expect some changes other than Cristina Yang's departure.
1. New characters will be introduced in episode 1, we pick up right where we left off and meet some new people and even firefighters who have been brought together due to the storm.
2. While we can't say that "Calzona" has a chance, Grimes did reveal that there's a lot to explore with Callie and Arizona's issues now.
3. In other relationship new, there may be more hookups in store for Bailey Ben.
4. The interns are back! All of the interns have been upgraded to series regulars except Heather.
5. James Pickens Jr. will return, and while we don't yet know if he is dead or alive, Grimes confirmed he makes an appearance in season 10.
Check out this video about Sandra Oh's exit from "Grey's Anatomy":
RELATED:
'Fifty Shades Of Grey' Movie Officially In Pre-Production: Who Will Be Cast As Christian Grey And Anastasia Steele?
'Once Upon A Time' Season 3 Spoilers: Ariel Joins The Cast And We Learn More About Peter Pan And Neverland
'Game Of Thrones' Season 4 Spoilers: Jon And Ygritte's Relationship And A New Romance For Daenerys
© 2023 Latin Times. All rights reserved. Do not reproduce without permission.