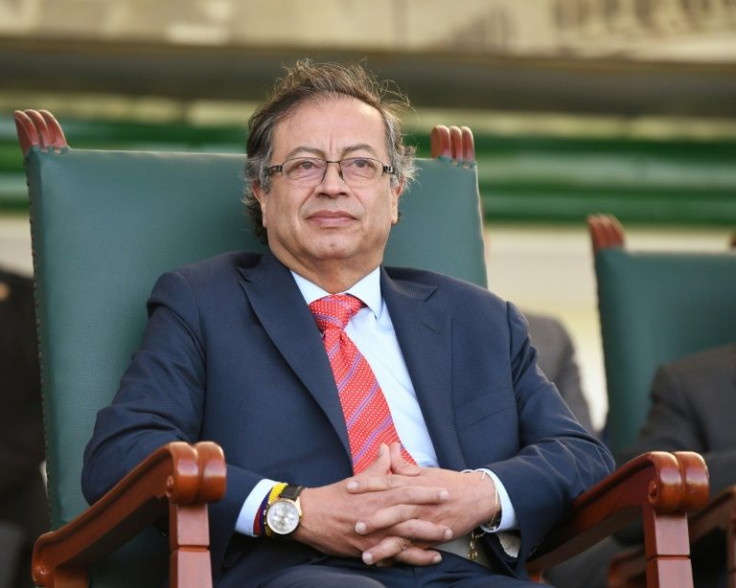 Several voice messages have been released amid a corruption scandal that has shaken Colombia's first leftist government.
Former ambassador Armando Benedetti spoke to President Gustavo Petro's chief of staff in the audio files, reported the Associated Press.
In the recordings, Benedetti threatened to reveal potentially damaging details of Petro's last year's presidential campaign.
He was once the president of Colombia's senate, and he complained in the recordings about not being given the job of interior minister after it was vacated two months ago. He threw insults at chief of staff Laura Sarabia, and said that he hasn't been given the "political space" that he deserves after helping Petro win the 2022 election.
ABC News reported that the former ambassador alleged that he raised nearly $4 million for the Presidential campaign from donors. He even hinted that some of that money was given by drug trafficking groups.
In a threatening tone, Benedetti told Sarabia that he will not let her "screw around with me."
Comparing himself to terrorist Osama Bin Laden blowing up New York City's twin towers, he said that he doesn't care if everyone in Petro's inner circle goes down with him.
He said in the recordings that he swore by the life of his children that "we are all going to sink, we are all going to jail, this whole damn thing will blow up."
But Petro denied the allegations, and he said that his campaign turned down donations that did not comply with legal criteria. He shared that his Presidential campaign was mostly financed with loans that were taken from banks.
Benedetti recently said that the audios were authentic. But he refused to give details about where the funds he had mentioned actually came from. However, he said that the alleged funds for the campaign "did not come from business people."
The audios are the latest development of a corruption scandal that broke out last month. It was revealed that Sarabia had her son's nanny taken to a basement near the presidential palace after a bag with a lot cash disappeared from her house. In connection with this, the nanny had to take a lie detector test by presidential security personnel.
Then Colombia's Attorney General shared that the nanny had been illegally wiretapped by detectives. It was presumably done on Sarabia's orders.
Sarabia and Benedetti had to resign over the scandal. It damaged the Petro administration's credibility among voters.
As the former high-ranking officials in Petro's administration were called to provide evidence over alleged campaign financing irregularities, the country's lower house on Monday said that it would freeze debates on social reforms backed by the government.
Petro's government had sent proposed labor, pension and health reforms to Congress for approval, reported Reuters.
David Racero, president of the chamber, is a member of the Colombian President's congressional coalition. He told journalists that the debates "cannot be affected by external factors that could lead to an outcome that isn't positive for the country."
© 2023 Latin Times. All rights reserved. Do not reproduce without permission.