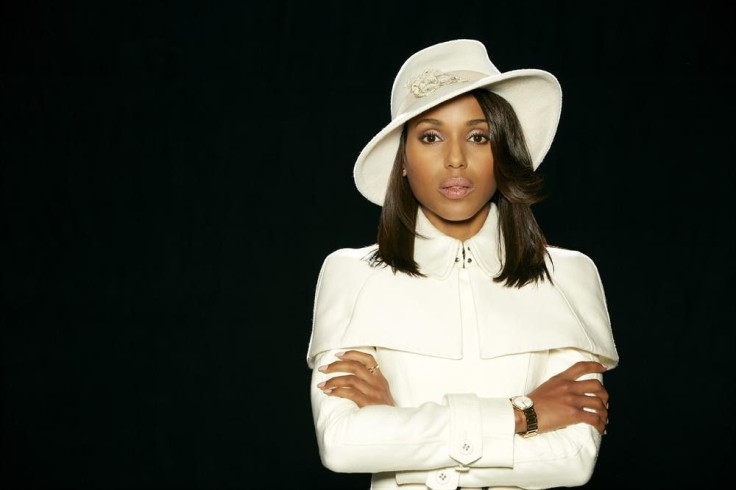 Tonight is an all-new episode of "Scandal" on ABC and it looks like Olivia (Kerry Washington) has some quality dirt on the opponents in the Republican debate.
If you recall in last weeks episode, "Pencil's Down," the first Republican debate was announced and the presidential candidates prepared themselves. Mellie (Bellamy Young) made some very public faux pas that Liv had to fix. Susan Ross (Artemis Pebdani) attempted to practice her debating skills, while dealing with her failing relationship and Quinn (Katie Lowes) learned some valuable information from Jake's (Scott Foley) fiancee.
From the promo trailer for "The Miseducation of Susan Ross," we see that the debate is heating up and the fixer is getting some news that could bury her opponents. We also see Liv giving her gladiators a top assignment and Fitz (Tony Goldwyn) makes a surprising visit. Furthermore ABC released a sneak peek clip where we see Susan giving David Rosen (Joshua Malina) an ear full after their break-up. Check out both clips below.
The synopsis for episode 15, "The Miseducation of Susan Ross," reads: "Following the first Republican debate, Olivia is presented with damaging information about an opponent and enlists the Gladiators to verify its authenticity. Meanwhile, David deals with fallout from his dating life, and Cyrus continues to work on his own political agenda."
"Scandal," "The Miseducation of Susan Ross" will air Thursday, March 31 at 9:00 p.m. EDT on ABC and will be available the next day on abc.com, Hulu, iTunes and more. ABC does offer a live stream service so if you are TV-less just sign in and watch from your computer, tablet or smartphone. If all else fails and you are truly out of options you can watch the episode live here, here and here.
© 2023 Latin Times. All rights reserved. Do not reproduce without permission.