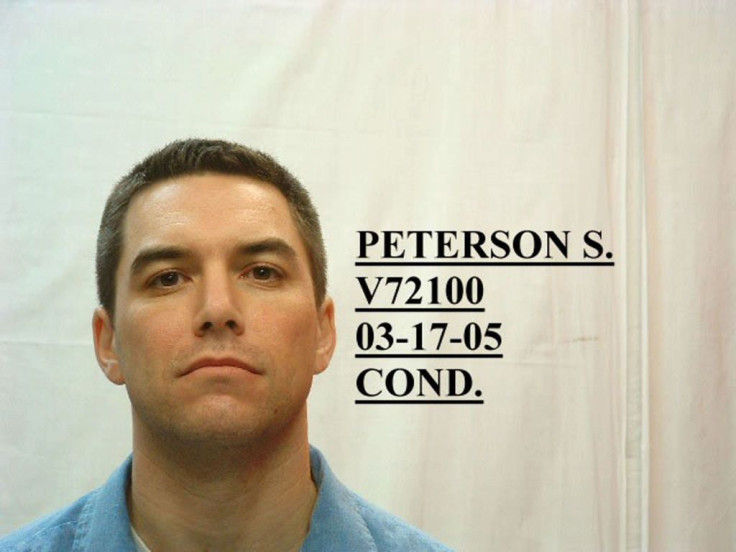 Scott Peterson, who murdered his wife, Laci, and their unborn son, Conner, almost two decades ago, needs to be re-sentenced, a California judge ruled Wednesday.
According to KRON4, in November he will be re-sentenced to life in prison without parole. He was sentenced to death in 2005 regarding the murders. His death sentence was overturned last year and he has been housed on San Quentin's death row without a sentence since then.
On Wednesday, Superior Court Judge Anne-Christine Massullo said that he can't be an inmate without a sentence, and will be re-sentenced. She said, "Sentencing Mr. Peterson should not be delayed."
So far, he has only virtually appeared in court, but Massullo said that he must appear in-person for his sentencing hearing. Laci's family is also expected to be in the courtroom, and it will be the first time her family will come face-to-face with him in more than a decade.
Attempts have been made by Peterson's defense attorneys to get his murder conviction overturned as one of the jurors in the original trial is accused of misconduct. The next hearing on Oct. 6 is to set a precise date for re-sentencing Peterson.
Laci, who was 27 years old and eight months pregnant at the time of her death, went missing around Christmas in 2002. In 2003, cops arrested Peterson after the bodies of Laci and a baby with its umbilical cord attached were found by passersby in the San Francisco Bay, according to Huffpost. According to cops, he took his wife out on his boat, strangled her, put her body in a tarp, attached weights and dumped it in the bay.
A woman named Amber Frey told police that Peterson had been cheating on his wife with her. Frey testified against him at a trial, and he was convicted of first-degree murder for killing his wife and second-degree murder for killing their unborn child, reported New York Daily News.
For almost two decades, he has maintained his innocence and his lawyers are trying to toss the murder convictions.
Capital punishment is legal in California, but the state has not executed anyone since 2006, following orders from a federal judge and now-Governor Gavin Newsom.