A man notoriously known to be the most dangerous inmate is likely to spend the rest of his life behind bars.
This was after the man identified as James O'Rourke, allegedly admitted to choking another inmate named Dean Ramsey to death at HMP Glenochil in Clackmannanshire on Jan. 9, 2021, the Glasglow Times reported.
The 52-year-old has been serving time since 1992. He was convicted of murdering a man in Ardie. On Tuesday, July 5, O-Rourke was meted a minimum of 23 years in prison after pleading guilty to a murder charge at the High Court in Glasgow.
"You are now 52. You come before this court with by far the worst criminal record I have encountered to date as a judge," Judge Lord Arthurson stated. "This crime can be categorized as the callous, remorseless and entirely brutal execution of a fellow prisoner."
It was added that before the incident, both O'Rourke and Ramsey were having a conversation.
The deceased was described as a quiet prisoner. He was seen heading into the cell of O'Rourke at around 10:49 a.m.
About 10 minutes later, O'Rourke left the cell and wiped his head and hands. He would chat with another inmate and reportedly said: "Just because I am old, he thinks I am dafty. Well, it cost him his life."
It was also added that the 52-year-old later confessed to a guard that he had hurt someone. It was only after that that they found Ramsey bleeding in the cell with his wrists bound. He also had a ligature around his neck.
Responders tried to help Ramsey and rushed him to the hospital. Unfortunately, Ramsey would die two days later.
O'Rourke allegedly used a line to kill Ramsey, later revealed to be a torn bed sheet that was used to strangle the inmate.
"He accepts, by tendering the guilty plea, that he is committing himself to spending the rest of his life in custody," Thomas Ross QC said to the court.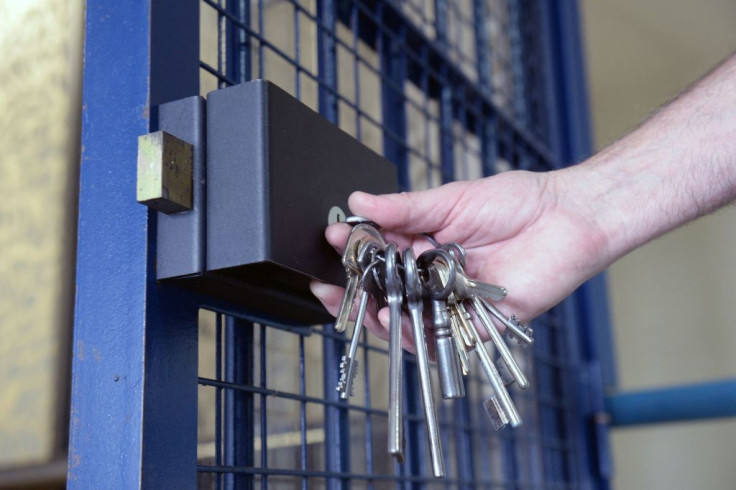 © 2023 Latin Times. All rights reserved. Do not reproduce without permission.