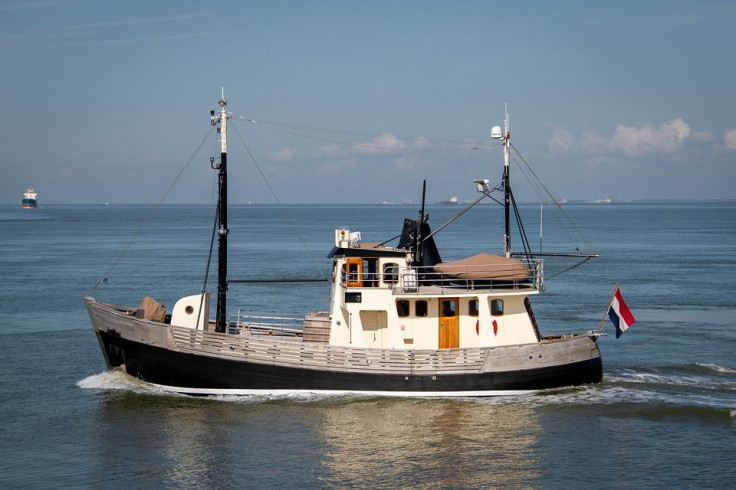 Three Americans went missing along with their sailboat off Mexico's northern Pacific coast earlier this month, and now the U.S. Coast Guard has said that the search for them has been called off.
The agency said Wednesday that the search was suspended pending "further developments." The Coast Guard and SEMAR, which is the Mexican navy, had spent around 280 hours searching Mexico's northern Pacific coast.
Officials suspended the search after searching nearly 200,000 square miles with no sign of the missing sailing vessel and the missing sailors -- Frank O'Brien, William Gross and Kerry O'Brien.
Coast Guard Cmdr. Gregory Higgins said that SEMAR and U.S. Coast Guard assets worked hand-in-hand for all aspects of the case, but they found "no evidence of the three Americans' whereabouts or what might have happened."
On April 4, the three Americans reportedly left Mazatlán, which is a city on Mexico's west coast, in a boat named Ocean Bound. They were headed to San Diego in their 44-foot boat, reported NPR.
The Coast Guard said that the three had planned to stop in Cabo San Lucas, which is around 224 miles from Mazatlán, on April 6. There they were planning to report in before they continued their journey, but there was no record of the three men arriving in Cabo San Lucas.
Gross' family had said that they had not lost hope and that he and the other two would be found.
The Gross family had said in a statement that their hope was for their dad, and "Kerry and Frank to be sailing into port soon, tired and sore, but safe."
The three men have been described as experienced sailors. They know about the open waters well, with a combined 90 years of experience, as per New York Post.
While Kerry and Frank hold Captain's licenses with the U.S. Coast Guard, Gross, who was hired to help navigate the boat, is a mechanic and a veteran sailor.
Gross' daughter Melissa Spicuzza said that due to his extraordinary ability to fix boats, his friends would compare him to MacGyver, a TV character.
Cmdr. Higgins previously said that the weather was rough when the three men went missing. He said that when the three started their trip, the "conditions were not optimal."
© 2023 Latin Times. All rights reserved. Do not reproduce without permission.