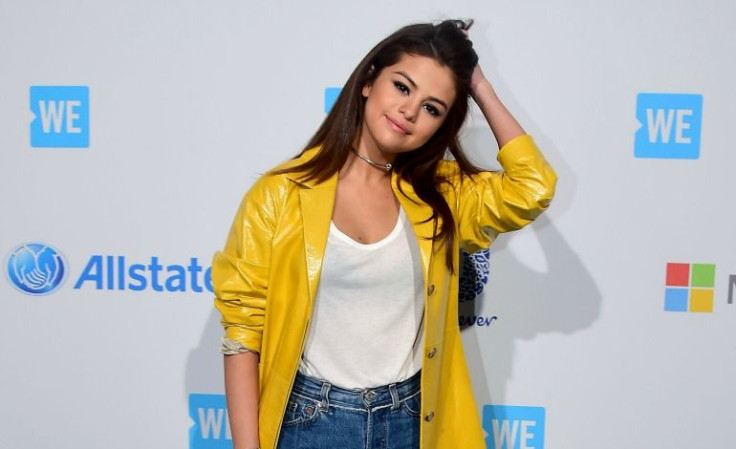 With a new TV series and movie on the way, Selena Gomez is one busy gal. Not to mention her 2015 album "Revival" is still making the rounds with hot singles such as "Hands to Myself." Despite her glamorous and eventful life, Gomez has let it be known that she's a down-to-earth kind of girl. In fact, the world can meet this side of Selena in a recent interview with GQ magazine, where the Mexican actress and songtress opened up about her personal life.
"It's either of two extremes," she told GQ of her celebrity lifestyle. "Either you're going to succumb to it and be surrounded by all the noise and enjoy it and get the rush from it, or you're going to be so far off of it because you don't trust anyone or think any of it's genuine. That's the girl that I am," she added.
Gomez, who kicked off her career in 2002 as a child actor on "Barney & Friends" before becoming a household name on the Disney Channel, said growing up in the industry was her decision despite its challenges. "We're easy targets. Every single kid who was brought up like this is an easy target. It's disgusting, because it's interesting to grown adults that these kids go through weird things because they're figuring out, 'Do I like this? Do I love this? Maybe I love this person. Oh, I'm exposed to this, people are reporting my every move and this and that because of Instagram and Twitter and you can find out everything.' There's a difference between being a fan—there's a difference between that and what you have to do," she said.
However, Gomez's toughest year yet was 2014, when she was diagnosed with Lupus, went to rehab, parted ways with her "momager" Mandy Teefey, cut ties with her record label (Disney's Hollywood Records), and somewhere along the way broke up with Justin Bieber.
In the interview, Gomez clarified that she did not go to rehab because of a drinking or drug problem, but instead because of chemotherapy, a common way to treat the auto-immune disease lupus.
"First off, this is something that everyone always wants to fixate on. I got diagnosed with lupus. My mom had a very public miscarriage. So I had to cancel my tour. I needed time to just be okay. And I was going through leukemia and I went to two different locations for those treatments. It's really frustrating, because I am 100 percent allowed to have that, but I think people just want to have some sort of," she said. "My past seems to be way more fascinating for people than my future, which bums me out."
Gomez, however, has defeated it all and kicked off 2016 with a powerful album and new projects. According to GQ, she's working with her mother again on a young-adult novel, she's got a Netflix series on the way, which she describes as "Entourage" meets "Girls," and she will star in the "Neighbors 2" movie alongside Zac Efron
© 2023 Latin Times. All rights reserved. Do not reproduce without permission.