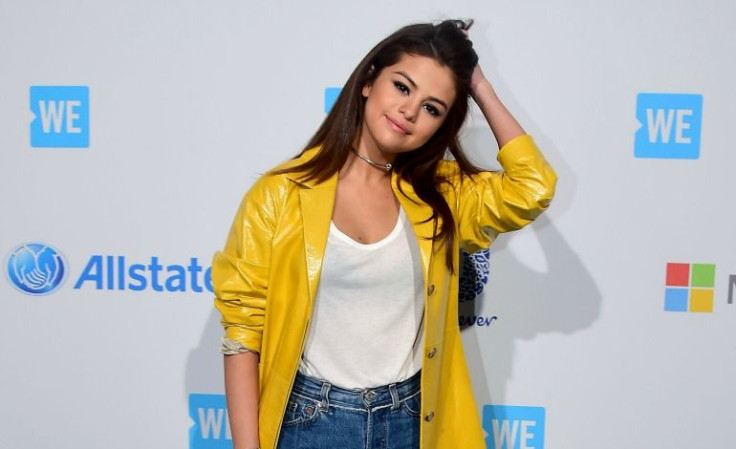 To say Selena Gomez has had an outstanding year would be a total understatement. The singer is about to kick of her "Revival" tour, for which she just revealed her 7 tattoos will be available in the form of temporary stickers. Gomez posted a photo announcing the new merchandise, with friends holding them up and her showing her own tattoo in the ribs. "All of my tattoos will be available.. Each and every one of them mean so much to me," she wrote.
The "temporary ink" stickers are only part of the memorabilia that they'll be selling on the tour. Sporty underwear, t-shirts and kids clothing will be available too.
Gomez's last album "Revival" has been a smash hit! With songs including "Same Old Love," and "Can't Keep my Hands to Myself," the singer says it's her most personal album as of yet and one she is extremely proud of. "I think the music speaks for itself. I just want people to feel connected to it; to find it in themselves. That's all I ever really wanted to do; to make them feel something."
While the singer is getting ready to go on her "Revival Tour," she's continued to grow up as a fashion icon and feminine role model. She even recently became the most followed person on Instagram in the world, beating out BFF Taylor Swift after gathering as many as 74.7 million followers! When asked what it feels to be the "Queen of Insta" Selena joked, "Oh it feels so great!"
In addition, the singer was just named one of People's top 10 Most Beautiful. A few months ago, Gomez told InStyle UK of being the target of body shaming. "So I said, 'I don't care what you think' … I'm learning that you can be comfortable and still look beautiful.'"
© 2023 Latin Times. All rights reserved. Do not reproduce without permission.