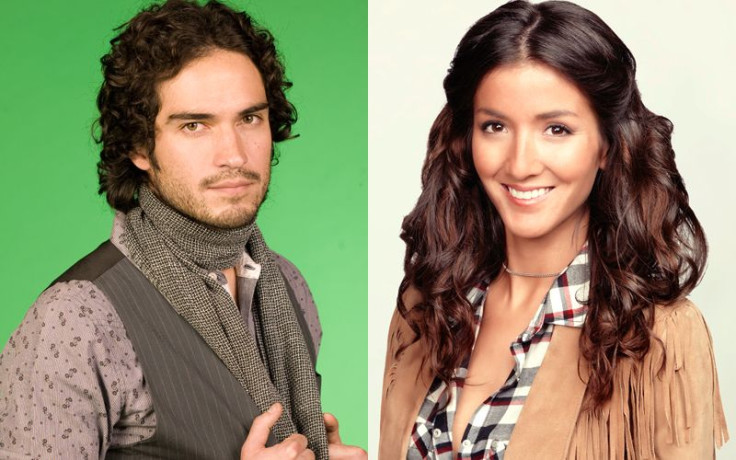 Alfonso Herrera and Eréndira Ibarra have been confirmed for the highly-anticipated Netflix original series, "Sense8." The sci-fi drama from Andy and Lana Wachowski will give television a shot after helming films like "The Matrix," "Speed Racer," "V For Vendetta" and "Cloud Atlas." The ambitious show has been given a 10-episode order from the streaming service and includes an international cast like Herrera and Ibarra from México. Both actors had previously worked together before in the ESPN Latin America series "El 10" about the rise to fame of a soccer player. Herrera is best known for being part of the pop music group RBD and "Rebelde." Ibarra recently wrapped production on the Telemundo series "Camelia La Texana" and has had credits in telenovelas like "Infames" and "Las Aparicio."
Other actors confirmed for "Sense8" include Daryl Hannah ("Kill Bill"), Naveen Andrews ("Lost") and Brian J. Smith ("Stargate Universe"). Being a show that will have international locations, the cast will be local to those markets like British actors Aml Ameen and Freema Agyeman, Tena Desae from India, Doona Bae from South Korea and Max Riemelt from Germany. The ensemble also includes Jamie Clayton, Miguel Angel Silvestre and Terrence Mann. J. Michael Straczynski will be co-show runner and revealed some juicy details of the storyline to Deadline. "The series follows eight characters around the world who, in the aftermath of a tragic death, find themselves linked to each other mentally and emotionally," he told the site. "They can not only see and talk to each other as though they were in the same place, they have access to each other's deepest secrets. Not only must they figure out what happened and why and what it means for the future of humanity, they must do so while being hunted by an organization out to capture, kill or vivisect them."
Netflix is a global streaming service that releases their original series in all available markets. "Sense8" will match the roots of the online network with production of the series taking place in nine different locations worldwide like Chicago, San Francisco, London, Iceland, Seoul, Mumbai, Berlin, México City and Nairobi. "The countries we're shooting in aren't just backdrops to our story; they're a part of that story in a deeper and more profound way than has really ever been done for American TV," Straczynski said in the interview with Comic Book Resources. "Circling back at this from working in movies, none of us who are involved in this wanted to do a TV show just for the sake of doing a TV show. If we couldn't do something that nobody had done before, we didn't want to do it. And that's exactly what we've created here."
© 2023 Latin Times. All rights reserved. Do not reproduce without permission.