Serbian President Aleksandar Vucic urged Twitter on Tuesday to ban his account after several media outlets under the autocratic leader's control were termed "state-affiliated" by the popular microblogging website.
Vucic questioned Twitter's way of functioning and rebuked the popular social media platform for allegedly co-operating with tycoons, thieves and criminals but turning their backs against the government. The caustic remarks came amid the recent labeling of pro-government outlets by Twitter that irked Vucic and his followers to no end.
The Serbian president, however, congratulated outlets that received the aforementioned label on their accounts and praised them for doing the right thing—for reportedly spreading the freedom-loving ideas, ABC News reported.
Vucic further maintained that the labeling was nothing but merely "censorship". Vucic has had stringent control of Serbia's mass media ever since he took office about a decade ago.
According to Huffington Post, Serbia isn't the only country to have labels appear on its state-controlled media outlets. Superpower countries and well-developed nations like media channels owned by the US, China, France, Russia, Germany, Italy, Japan, Saudi Arabia, Spain, Turkey and the United Arab Emirates have been labeled by Twitter too.
Media outlets under the control of Vucic often chided the remaining few independent media outlets that managed to survive, accusing them of being controlled by the opposition figures or corrupt western embassies.
As per Twitter norms, the site defines state-affiliated media as "outlets where the state exercises control over editorial content through financial resources, direct or indirect political pressures, and/or control over production and distribution."
Twitter has been embroiled in multiple political controversies in the past. Former US President Donald Trump's account was deleted after the Capitol riot on Jan. 6, where his supporters stormed into the government building and vandalized the iconic property following the political defeat of the Republican leader.
Vucic referenced the move in his recent speech and added that he wouldn't mind being another Trump in the world as he challenged the microblogging site to shut his account down.
Serbia's political relations with its neighbors continue to survive on shaky grounds, following the ongoing allegations that Belgrade is destabilising the Balkans and has failed to fully abandon the aggressive nationalism, which led to the deplorable 1990s wars and the ultimate destruction of Yugoslavia, The Irish Times reported.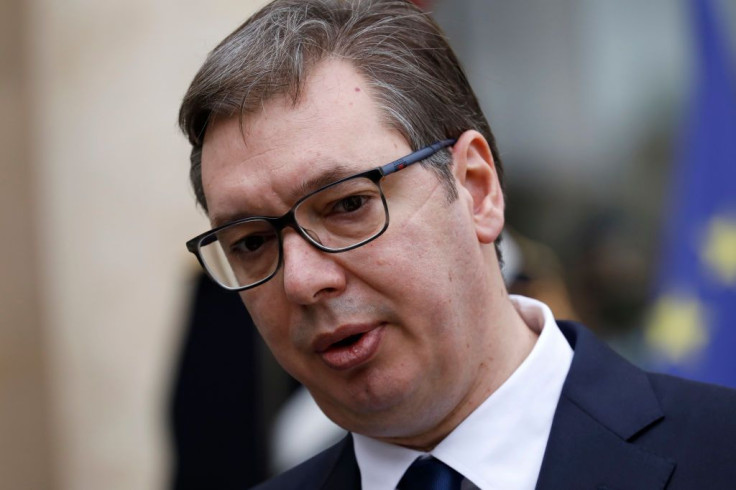 © 2023 Latin Times. All rights reserved. Do not reproduce without permission.