Serbian model Natalija Scekic recently revealed that she was offered a ransom to be involved in a hidden-camera sex tape with Novak Djokovic to ruin his reputation and marriage.
During an interview, with a European magazine, Svet & Scandal, the popular Instagram star claimed that she was offered $70,000 to seduce the world's no.1 tennis player and tape the encounter to ruin the 33-year-old's marriage and career.
Scekic said she was approached by a man who invited her to attend a business meeting in London.
"It is true that a guy contacted me. I know him from (London) and I considered him a serious guy," Scekic said in the interview.
She said it was only during the meeting that she realized it was a trap.
"I thought it was a hidden camera when he told me that I had to seduce Novak and film it, but not to worry about that because he was already taking care of that," Scekic said.
The man, whose identity has not been disclosed, tried to lure her into being part of the scandal, Scekic said.
"He told me I could get about 60,000 euros for that and a trip wherever I wanted. I laughed, expecting him to say it was a joke, but the man was very serious," she said.
"They were really preparing a hell of a plan. I was told to take Novak somewhere to an intimate place and film it all," Scekic added.
She said that it was very humiliating to be approached for such extortions and that she felt offended.
"At that moment I thought of hitting him, throwing water on him, but I restrained myself because we were in a public place," she said. "I gathered my things and left."
Scekic also expressed her admiration for the star tennis player and hoped that the plan never works out.
"I hope he didn't find a girl who wants to do that because it's not fair to Novak. He is our best ambassador, an exemplary man, a family man. For someone to seduce him like that for money, or at least try to…"
Djokovic and his wife Jelena got married in 2014. The couple has two children together, 6-year-old Stefan and 3-year-old Tara.
The couple has frequently fallen prey to rumors questioning their relationship with each other. Djokovic has repeatedly denied such allegations.
"I understand that it is more interesting for people to read Nole and Jelena are getting divorced than Nole and Jelena are in love," Djokovic said last year. "But that doesn't affect Jelena and me because we love each other."
"I decided to use this precious time at home to stay with my family," he said. "With all restrictions, I need to find balance in my time on tour and at home."
Djokovic recently set a new record of 311 weeks as world number one, beating Roger Federer who had spent 310 weeks.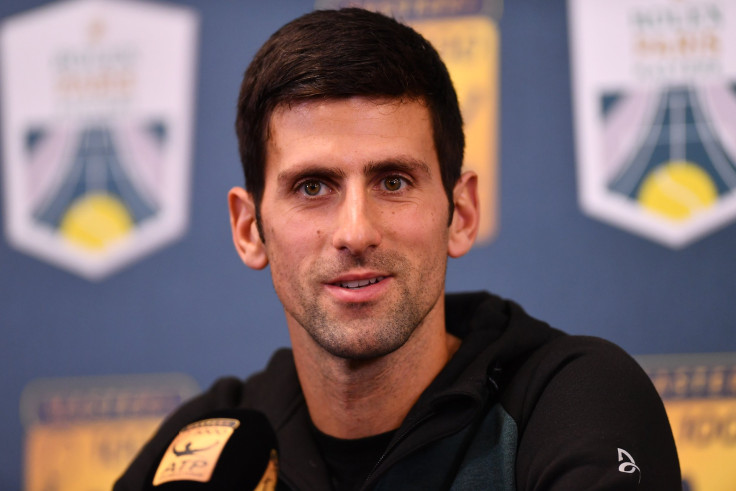 © 2023 Latin Times. All rights reserved. Do not reproduce without permission.