A serial rapist was thrown to jail facing a slew of charges after police uncovered that he held a woman against her will since Nov. 1, torturing her in increasingly deranged ways, including forcing her to drink WD-40, a chemical that removes rust and penetrates oil.
The suspect, Garman Shaun Cunningham, 50, faces 11 charges, including aggravated kidnapping, aggravated assault, felony discharge of a firearm, and assaulting a peace officer, Daily Beast reported.
He has since been booked at Salt Lake County Jail following his arrest, which came after neighbors phoned 911 reporting an alleged domestic violence incident at his Utah home on Friday. The report prompted police in West Valley City to swarm the area.
The man reportedly tried to resist arrest when the SWAT team arrived at his front porch. He opened at officers and threw objects out of his window at them before running away from the residence wielding a sword. He would later be brought to the ground by the police K-9s.
The dramatic stand-off led police to issue a warning to nearby residents to stay indoors.
"While taking Garman into custody, he fought with officers and eventually was placed into handcuffs," according to a police statement.
Meanwhile, since her capture on Nov. 1, the woman was repeatedly raped and subjected to sleep deprivation by Cunningham. She added her captor refused to let her drink or eat, the New York Post noted.
"The victim felt that if they told Garman that they did not want to have sexual intercourse that Garman would most likely kill them," police said.
The woman also told the investigators that Cunningham had cut her with glass and ultimately pointed a gun to her head when she refused to obey his orders.
Cunningham is also accused of shooting another woman dead in front of the victim before he "disposed of the body in an undisclosed area."
However, authorities are yet to confirm the allegations as they also work to determine if the kidnap victim and Cunningham personally knew each other, according to KJZZ.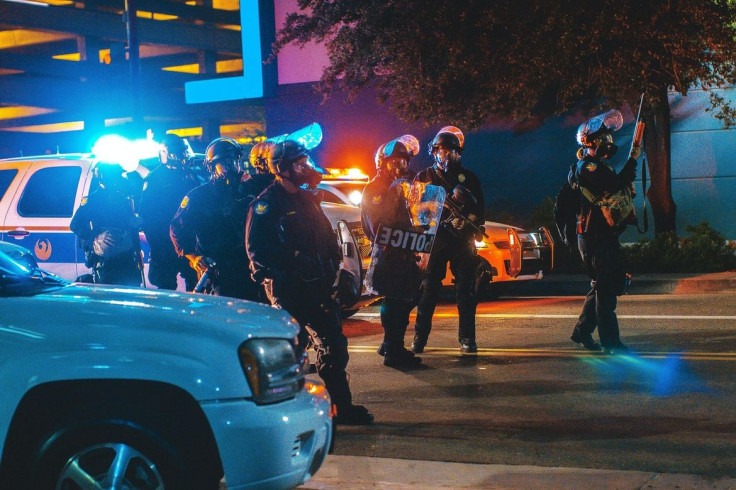 © 2023 Latin Times. All rights reserved. Do not reproduce without permission.