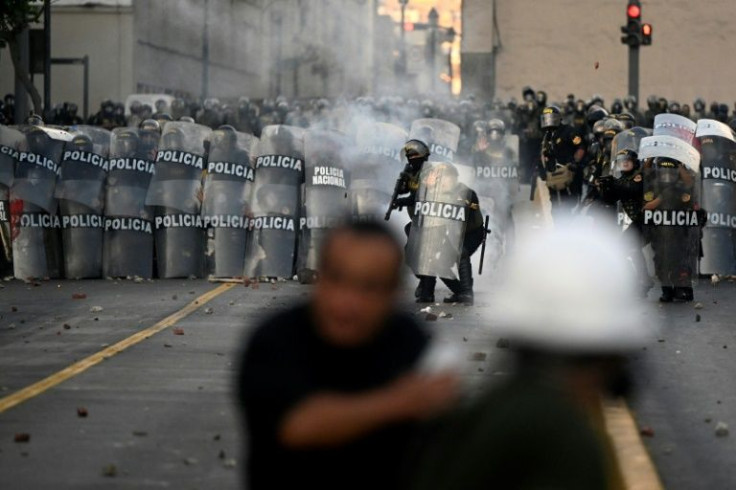 After being ambushed in cocaine hotspot of central Peru, seven cops were killed, the National Police said Saturday.
The incident happened in Natividad in the remote Andean and jungle region, which is known as the VRAEM or Valle de los Rios Apurimac, Ene y Mantaro, reported Reuters.
At least 75% of the South American country's cocaine is produced in the area.
For decades, the armed forces in the region have been fighting drug gangs and the remnants of the Shining Path leftist group.
The National Police of Peru said on its Twitter account that they mourn the loss of their "police brothers who were ambushed when they were traveling in a police vehicle in the town of Natividad in the Vraem."
It shared that an additional cop was involved in the attack, but he survived.
The members of the police patrol were reportedly attacked with bursts of long-range firearms.
Officials did not give out any name of an organization for the attack. But the area has a strong presence of drug trafficking groups allied with the remnants of Shining Path, which is the Maoist rebel group.
The VRAEM, which is a mountainous region, is the center of constant operations by the security forces against remnants of the Shining Path. Police said that they act as "bodyguards" for drug traffickers.
In an operation against "terrorist camps," the Peruvian Army claimed in. August 2022 to have seriously injured Shining Path leader Victor Quispe Palomino, also known as Comrade Jose.
In January 2021, the Peruvian military dealt a severe blow to the guerrillas by killing the VRAEM group's number two. He was a man known as Comrade Raul. He was one of the most wanted men in Peru and a brother of Comrade Jose, reported The Manila Times.
Most of the Shining Path leaders are either dead or jailed, but their remnants number some 350 members. Out of them, 80 are armed.
The Maoist group popped up in 1980 when it started a "people's war" against the government. For two decades, there were clashes with the army. They left a toll of 69,000 dead and missing, the country's Truth and Reconciliation Commission shared.
© 2023 Latin Times. All rights reserved. Do not reproduce without permission.