A rapist seen on CCTV taking his victim around United Kingdom's Leeds City Center minutes before attacking her and then laughing while claiming to be HIV positive was sentenced to life in prison today.
Officials sentenced Austin Osayande, 40, to at least 16 years in jail for rapping a 24-year-old woman while waiting for a cab home almost seven years ago.
Osayande reportedly admitted to penetrating another woman and sexually assaulting her.
Austin Osayande grabbed a 24-year-old woman in Leeds, according to CCTV evidence that police released on YouTube.
Christine Egerton, prosecuting, said per BBC News that the woman only wanted "to get home to her own bed."
Osayande approached her while she was waiting for a taxi along Kirkgate in the early hours of Aug. 14, 2015.
The court heard that he took her up in his arms and transported her to a secluded doorway in neighboring Mark Lane, where he assaulted her by placing her in a "physical lock."
He said that it "wouldn't take long" as she shouted for him to "get off."
According to the court, he then released go of her and "laughed and told her he was HIV positive."
The rape went unresolved for more than six years until Osayande sexually raped another woman in her own home as part of the investigation.
He was working as a Hermes driver at the time and knew the woman from deliveries he had made to her home.
Osayande delivered a parcel to Egerton on the day of the incident, Sept. 10, 2021, and stated he was going to "come and knock on her door for a coffee later.
The 2015 rape victim, then 24 years old, told the court (per The Guardian) that she had been unable to work since the attack. The incident pushed the victim to drink, self-harm, and attempt suicide.
She stated that she had lost her self-assurance and ability to trust, and that she would have to live with the recollection for the rest of her life.
"You took away my freedom of choice because of your selfish gratification, which has since left me numb, degraded and hurt both mentally and physically," she said.
"I've endured so much pain over the years and will never fully overcome the torture you've put me through. No matter how much therapy I've had, it will never fully take it away."
In a statement delivered to the court, she stated that she now has fear when she goes out alone. Her daughter picked up on it and became more clinging as a result.
She'd broken up with her long-term spouse because she couldn't trust males and had lost friends as a result.
Osayande's lawyer, Robert Mochrie, said his client wished to show "his real remorse" for the crimes through him. Osayande first rejected the charges until pleading guilty last month.
Judge Guy Kearl QC, the recorder of Leeds, who was incarcerating Osayande, said: "I find you are a sexual predator – you are a danger to women. That danger continued for at least six years – there is no reason to think it will not continue."
Following the court, West Yorkshire police temporary assistant head constable Pat Twiggs stated that Osayande is the epitome of a violent sexual predator.
CCTV footage from 2015, according to officials, shows the suspect combing the streets in the early hours of the morning, looking for a woman to sexually assault for his own warped enjoyment.
Authorities stated that the traumatic impact of the suspect's heinous actions on the victims of both crimes should not be underestimated.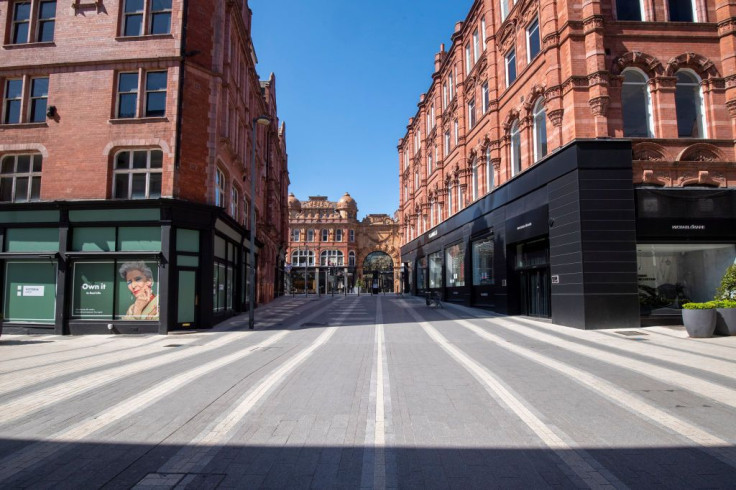 © 2023 Latin Times. All rights reserved. Do not reproduce without permission.