Jessie Sage claimed having kinky fantasies while working is a normal staple of the work-from-home life. Her revelation came amid trending reports about Jeffrey Toobin, who was suspended from work after being caught masturbating during a Zoom meeting.
On Wednesday, phone sex operator and cam model Jessie Sage took to Twitter to shed light on Toobin's handiwork, saying most of her clients are men working from home like the CNN analyst. "I work during the day," she wrote. "My clientele is people who are all working. Almost every day a client tells me they are jerking off while in a meeting," she added.
Sage also revealed that many of her clients on OnlyFans order customized videos, delighting in their sex fantasies for a price. "Last week, a client had me make a custom clip pretending I was in a Zoom meeting," she revealed. "All I did was set up a desk, sit in front of Zoom, hit record and talk to the camera as if I was talking to somebody."
She said she started the video in business mode, talking about customers. His client then paid her $100 for the 10-minute video.
Sage said that while many may find the request strange, the truth is that men nowadays keep cam sites up in their background at work to have something interesting to look at while working. She revealed many of her clients will interrupt her while she's broadcasting to let her know that they are taking a work call.
"I think a lot of times people eroticize circumstances they have to deal with all the time in life," she said. "Most people can manage that without getting in trouble for it. They keep their camera where their camera is supposed to be," she added.
Jessie Sage, however, said there was no excuse for Toobin's recent behavior, saying it's a consent violation to have co-workers watch you do when they did not sign up for it. "If there are other people there that are not consenting to this, that's not something I'm willing to do," she said.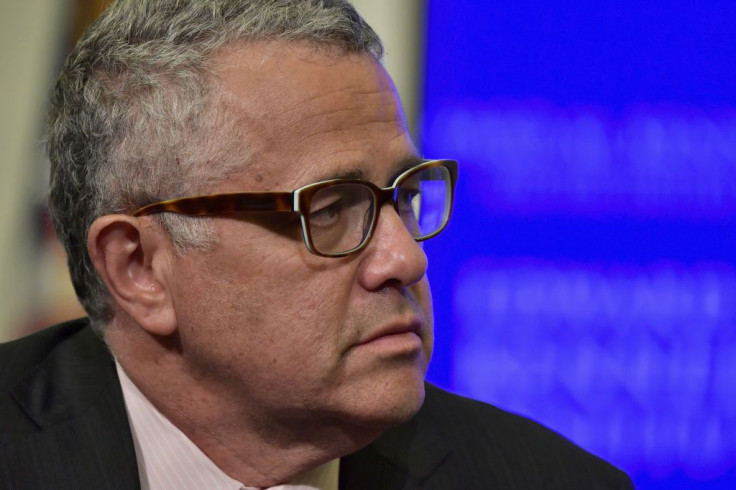 © 2023 Latin Times. All rights reserved. Do not reproduce without permission.