CNN analyst Jeffrey Toobin accidentally exposed himself masturbating during a Zoom work meeting. Toobin, who has since been suspended from the publication, said he thought he was off camera when the incident happened.
"I made an embarrassingly stupid mistake, believing I was off-camera," Jeffrey Toobin explained. "I believed was not visible on Zoom. I thought no one on Zoom call could see me. I thought I had muted the Zoom video," he added.
Toobin was in a call with some big names from different magazines and producers of New Yorker and WNYC public radio when the cringe-worthy incident happened. Two of them revealed that the virtual meeting was part of an election simulation last week, which included Jane Mayer, Evan Osnos, Masha Gessen, and Jelani Cobb.
The witnesses said they initially thought Toobin was taking another call so he lowered his camera. At that point, they were surprised to see him masturbating. The witnesses did not make it clear whether those who were also in the meeting with them saw what Toobin was doing.
According to the witnesses, Osnos was playing the role of Democratic presidential candidate Joe Biden during the simulation, while Gessen, Mayer, and Cobb were standing in for Donald Trump, establishment Republicans, and the Democrats, respectively.
Toobin was in the meeting to represent the courts, while Andrew Marantz represented the far right. Sue Halpern stood in for the left while Dexter Filkins represented the military. The witnesses spotted Toobin pleasuring himself when the break came for the Democrats and Republicans to strategize together.
Toobin reportedly left the Zoom meeting a few moments later but called back in, seemingly unaware that his camera had been on during his sex act.
After the news about his masturbation surfaced, Jeffrey Toobin took to social media to apologize. "I apologize to my wife, family, friends, and co-workers," he wrote. A spokesperson for the New Yorker also confirmed that Toobin would be suspended while they investigate the matter.
"Dear All, as you may have read in various news reports today, one of our writers, Jeff Toobin, was suspended after an incident on a Zoom call last week. Please be assured that we take such matters seriously and that we are looking into it," said David Remnick.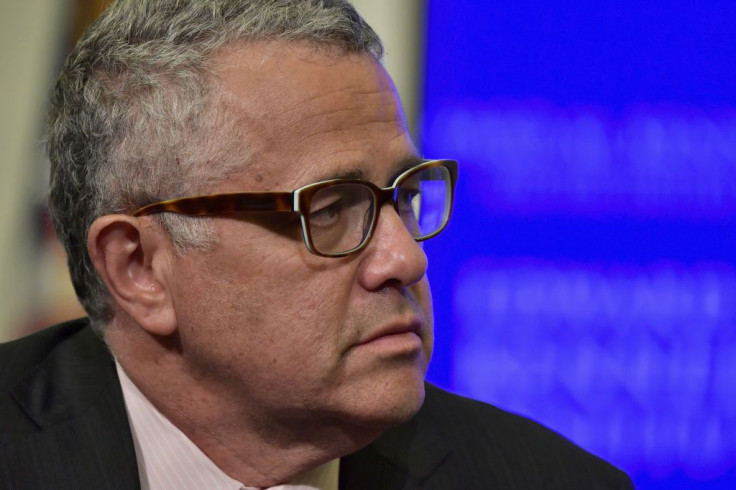 © 2023 Latin Times. All rights reserved. Do not reproduce without permission.