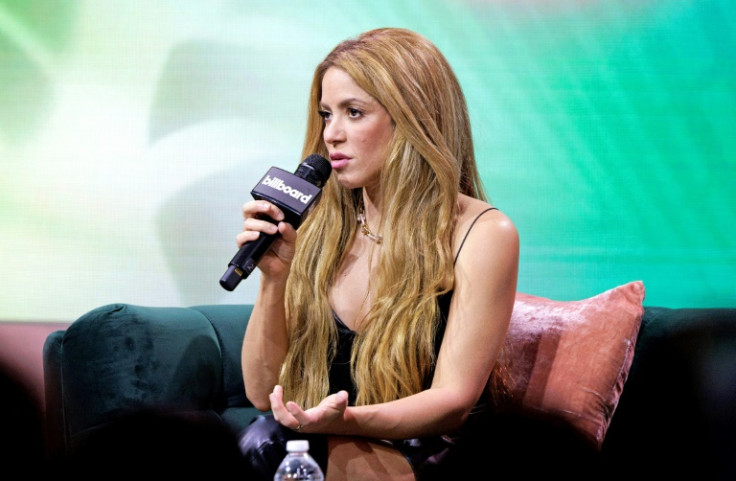 Colombian singer Shakira has admitted to evading €14.5 million (about $15.8 million) in taxes to Spanish authorities during her residence in Barcelona from 2012 to 2014. In a move to avoid a protracted legal battle, Shakira has chosen to settle the tax evasion lawsuit.
On the first day of the trial on Monday, Shakira, who had maintained her innocence for five years, accepted the prosecutors' proposed agreement and admitted to six charges related to the evasion of approximately $15.8 million in taxes.
According to a statement from the Barcelona prosecutor's office, Shakira has agreed to pay €17.5 million ($19 million) in taxes she owed plus interest and an additional fine of €7.3 million ($8 million). While she was sentenced to three years in prison, the agreement means she won't have to spend time behind bars.
The rapid resolution, reached in less than 10 minutes, concludes the trial with the Spanish government, which was anticipated to last weeks and feature numerous witnesses.
"The legal team, aware of the exhaustion and time that this process entails for a singer of international prestige like Shakira, has reached a financial agreement with the prosecution in order to put an end to the process; and thus avoid the impact of the media exposure and the trial time, which on many occasions is of an exhausting length," says Shakira's official statement about the issue.
"Despite all the efforts to defend her innocence, the criminal process and the pressure from the Tax Agency during these five years have generated an enormous loss of time and resources for the artist, and Shakira now feels the need to prioritize her career and their stability and that of her children," the document adds.
Shakira explained: "I felt ready to face a trial and defend my innocence. However, after many years of struggle, I made this decision. I had two options: continue fighting until the end, mortgaging my peace of mind and my children, stop making songs, albums, and tours, or make an agreement, close and leave this chapter of my life behind looking forward."
The singer had denied the charges in the past years, explaining that she only moved to Spain full time in 2015, but Spanish authorities allege Shakira spent more than half of that period in Spain and therefore should have paid taxes in the country.
The trial would have focused on establishing the duration of the singer's stay in the country between 2012 and 2014, aiming to determine whether the artist was legally obligated to pay taxes in Spain.
Spanish authorities said Shakira moved to Spain after her relationship with former FC Barcelona star defender Gerard Pique became public in 2011, but maintained official tax residency in the Bahamas until 2015.
In its indictment, the prosecution claims that Shakira "used a set of companies" based in tax havens "with the intention of not paying" tax in Spain.
Prosecutors were seeking a jail term of eight years and two months, and a fine of nearly 24 million euros ($26 million dollars) for the singer.
© 2023 Latin Times. All rights reserved. Do not reproduce without permission.