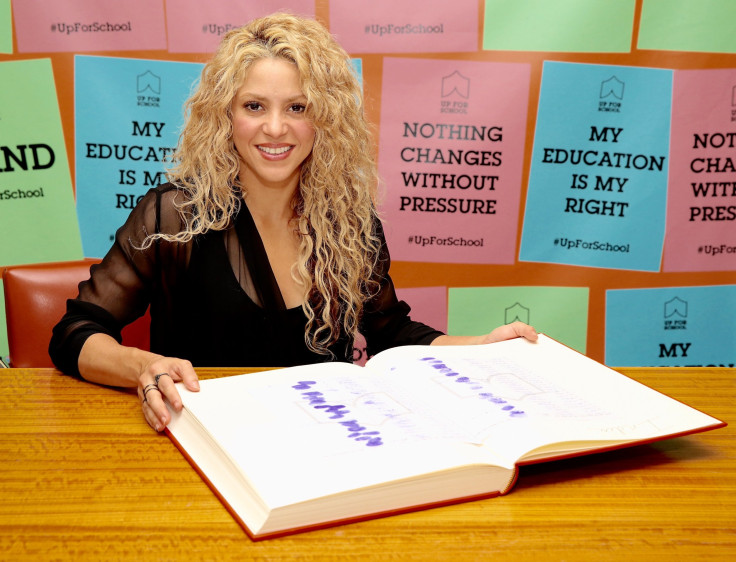 In alliance with "Primero lo Primero," Shakira just inaugurated an education center in Cartagena, Colombia. The organization is "a public-private partnership to build, equip and operate 13 new early childhood development centers in different regions of Colombia, which will be serving over 5,920 children," as described on the website, which was created by her partner, soccer star Gerard Piqué in 2012. "With Primero lo Primero, we begin to realize the dream of guaranteeing the basic nutrition, education, health and early learning for our children in Colombia in the early years of life, the most crucial to their future. With this alliance we confirm that the best social work is done when the private sector decides to join the public sector to maximize resources and efforts," said the singer at the time of the launch.
Education is a cause the Colombian star deeply believes in as she's joined many other movements such as President Obama's "Invest In Us" campaign, where she held a Q&A on Twitter along with Secretary of Education Arne Duncan to push for early childhood development and education; she collaborated with Fisher Price in an exclusive 12-part web series, where she shared her own experiences as a mom, and her belief in the importance of early development and recently delivered the #UpForSchool petition, with 10 million signatures of people who over the last year have stood up for the 59 million children around the world currently denied an education.
Now, the mother of two shared a photo on her Instagram of new education center, which will house 425 children. "Yesterday with the alliance Primero Lo Primero we opened a new ECD center in Cartagena, Colombia. 425 children will attend this institution and will receive quality education," she explained in her post.
© 2023 Latin Times. All rights reserved. Do not reproduce without permission.