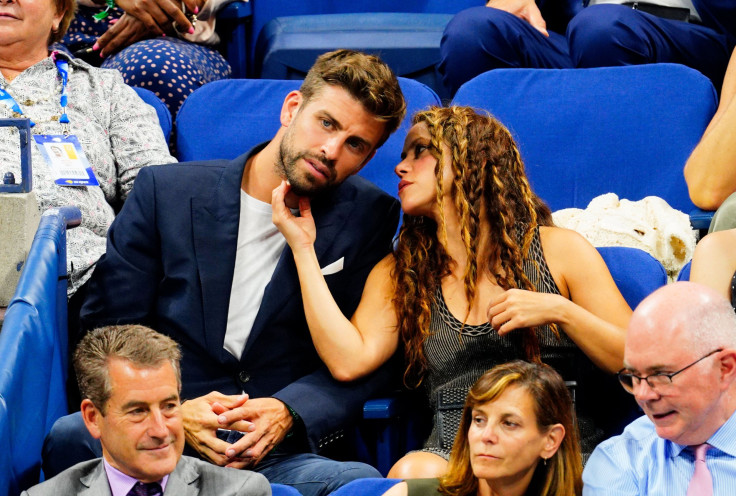 Colombian singer Shakira has used social media to join the trend of "Barbie," which is the movie starring Margot Robbie and Ryan Gosling. She has shared a series of photographs of her as the popular doll in which she threw shade at her ex Gerard Piqué.
The movie, which will release this summer, has led to people coming up with hilarious memes showing various women as Barbie. Shakira also shared some posters of her own. She not only promoted her famous songs, but also used one as an opening to throw some shade at Piqué, reported Hola!
One poster shows the Grammy winner in the blue outfit that she wears in the music video of "TQG." She captioned it with, "This Barbie is orgullosa de ser Latinoamericana." It translates to "This Barbie is proud to be Latin American."
It is a reference to a tweet that she recently posted. She wrote the same statement and tagged flags from every Latin American nation. She had tweeted it after Piqué's interview in which he referenced some of the criticism he got after breaking up with the singer.
He had said in the interview that his ex-partner is Latin American and "you have no idea what I've received over social media from people that are fans of her."
He said that he doesn't know them and that it's people who he feels "don't have lives." He asked why should you care about them, and that you'll "never meet them in your life, they're like robots."
His comments caused a lot of outrage among Latin Americans. They believe that their nationality had nothing to do with the hate that the former footballer has been receiving on social media.
In her second Instagram story, Shakira wrote the caption, "This Barbie is out of your league." It seems to be a clear reference to the Kings League, which is the soccer competition created by her former partner, as per MARCA.
Next to it, she also posted a link that directed her followers to the hit song, "Music Session #53." She had created it with the Argentine Bizarrap. The song hinted at her former partner's new girlfriend, Clara Chia.
Shakira finally posted, "This Barbie is Shakira! Shakira!" next to the link to her song "Hips Don't Lie." The 2005 song made her famous globally and it is one of her most popular songs. This line is part of the phrase with which the public immediately identifies Shakira.
© 2023 Latin Times. All rights reserved. Do not reproduce without permission.