From Jan. 10, both tourists and professional film crew are prohibited from observing white sharks in the vicinity of the island of Isla Guadalupe in Baja California, Mexico News Daily reported.
The closure is meant "to avoid altering [the white shark's] habitat, behavior, and feeding sites and thereby preserve and conserve the species," according to Mexico's new regulations under the Isla Guadalupe Biosphere Reserve Management Program.
Although well-intentioned, the new management plan does not include any provisions to safeguard sharks or stop illegal fishing, which worries local tour operators.
In a recent article, Dive Magazine spoke about the liveaboards in the area acting as a barrier to the poachers and the illegal fishing activities which are present on a regular basis during the six months that the shark visit every year.
It said, "the liveaboards that visit the region have also, collectively, provided an effective barrier to poachers and illegal fishing activities, as they are present on an almost permanent basis during the six months that the great whites visit Isla Guadalupe each year."
Liveaboards are tourism boats built generally for recreational scuba divers who want to spend several days diving in deep ocean waters.
Guadalupe Island is a volcanic island located 241 kilometers (130 nautical miles) off the western coast of Mexico's Baja California Peninsula and about 400 km southwest of the city of Ensenada in the state of Baja California, in the Pacific Ocean.
The various volcanoes are extinct or dormant. In 2005 Guadalupe Island and its surrounding waters and islets were declared a biosphere reserve to restore its vegetation (decimated by feral goats) and to protect its population of marine mammals and birds.
The Isla Guadalupe Biosphere Reserve is the only place in Mexico with the presence of white sharks, an endangered species according to the National Commission of Natural Protected Areas (Conanp).
The island is a popular destination for great white shark cage diving. Guadalupe Island is inhabited only by scientists, military personnel operating a weather station, and a small group of seasonal fishermen. The island is mostly arid and has very little surface water.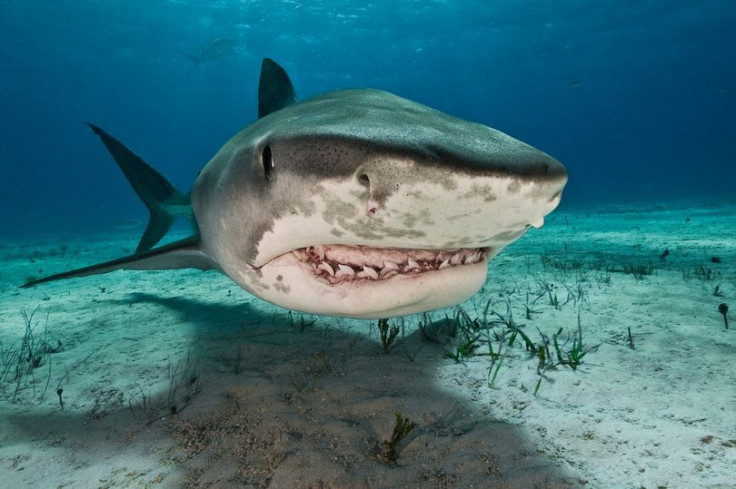 © 2023 Latin Times. All rights reserved. Do not reproduce without permission.