In a spectacular turnaround for its tourism industry after the coronavirus pandemic, Mexico welcomed 20.6 million foreign visitors by air in 2022, according to a study released on Sunday by the Mexican government's Tourism Secretariat (Sectur).
The number of foreign tourists arriving by air last year was 46.3 percent higher than for 2021, according to data compiled by the Immigration Policy Unit of the Government Secretariat's Registry and Identity department.
Additionally, it was 8.2 percent more than the 19.4 million foreign travelers that came in Mexico by air in 2019.
According to Sectur, 15.6 million of those visitors came from outside the European Union, primarily from the United States, Canada, and Colombia.
This indicates a rise of 39.5 percent compared to 2021 and a rise of 16.4 percent compared to the 13.4 million visitors from those nations in 2019, reports
La prensa Latina Bilingual Media.
Miguel Torruco, Sectur Secretary, reported that 13 million of the visiting tourists were from the US alone, up 27 percent from 2021 and 23.7 percent from 2019.
According to Torruco, Canada's contribution of 1.8 million arrivals—a 249.4 percent increase over 2021 but a 23.8 percent decrease from 2019 before the Covid-19 pandemic—represented the largest percentage rise.
The 854,840 arrivals of Colombians were 42.5 percent higher than in 2019 and 88.8 percent higher than in 2021.
The airports in Cancun, Mexico City's International Airport (AICM), and Los Cabos were the ones receiving the most foreign visitors, the Mexican official added.
Through those three airports, 15.87 million travelers entered Mexico, a 46.5 percent increase from 2021 and an 8.2 percent increase from 2019.
With 9.5 million passengers, or 47.7 percent higher than in 2021, Cancun International Airport welcomed the most foreign travelers.
In 2021, Mexico welcomed around 32 million international tourists, increasing its tourism volume by more than 30 percent versus a year earlier. Mexico, as one of the few exceptions worldwide, did not adopt strict restrictions to the entry of foreign visitors during the COVID-19 pandemic. However, the global air travel halt and the fear of COVID-19 contagion severely impacted the country's inbound tourism in both years, which up until 2019 had registered a steady increase, reports statista.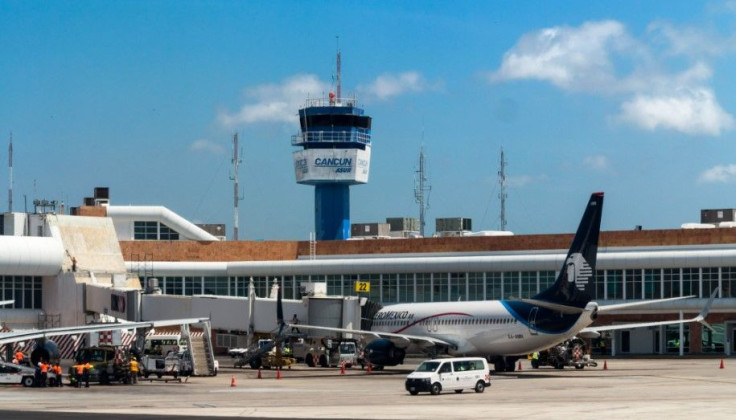 © 2023 Latin Times. All rights reserved. Do not reproduce without permission.