Australian authorities are investigating a shark attack incident that is believed to have been provoked by the victim of the attack. Thirty-two-year-old Aaron Moir had to be hospitalized after his failed stunt of jumping onto the back of a shark. He had performed the dangerous act of animal abuse back in 2014. His re-enactment was not as successful.
Moir who had been working as the skipper on board a chartered boat made the reckless decision while his paying passengers watched in horror. The incident took place around 8:00 p.m. local time on Tuesday, July 27 near Varanus Island.
While the passengers had only paid to get a peaceful glimpse of the ocean life, Moir decided to give them a surprise show. He jumped off the boat in the dark, onto the back of an 11-and-a-half-feet lemon shark, 7News reported. The stunned animal responded by throwing the man off its back and mauling him.
The terrified passengers and crew were able to help get Moir back on the boat. Those onboard performed first aid on the injured man. The crew sailed around 125 miles back to Exmouth, West Australia. Paramedics met the boat at the shore and attended to the man's injuries. He was finally admitted to Royal Perth Hospital around 10 hours after he had been mauled by the predatory fish.
He remains recovering from injuries to his back and leg. His injuries were deemed significant but non-life-threatening. His mother stated that he was in "good spirits" since the mauling, The Daily Mail reported.
The actions that led to his mauling were not something that he tried for the first time. In October 2014 he shared a distressing clip-on on Instagram. In it, a hammerhead shark is seen being lured with bait before being jumped on. For this stunt, he had lost his job at Blue Juice Fishing Charters. The man who likes to call himself the "Shark Rider" was not apologetic for the incident. He stated that his actions were irresponsible but he claimed to have an understanding of sharks.
Before being mauled, Mori had been working for Montebello Island Safaris Charter for three months. The passengers who had paid 5,000 Australian Dollars ($3,687) per person have demanded a refund. They claim that they had planned the trip for a long time and the reckless skipper spoiled the experience.
Department of Fisheries, the Australian Maritime Safety Authority and WorkSafe are investigating the incident.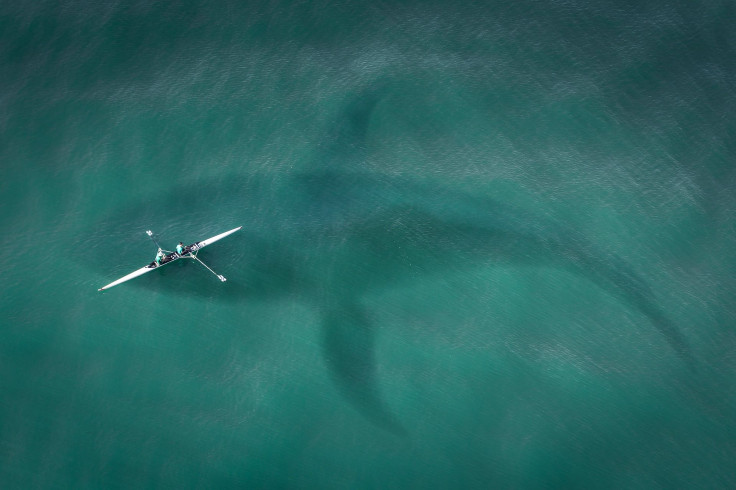 © 2023 Latin Times. All rights reserved. Do not reproduce without permission.