Demi Lovato has found two no die-hard fans in Camilla Cabello and Shawn Mendes. The 27-year-old singer woke up to a rather heartwarming handwritten note by the two, took to Instagram to share her gratitude for the love—albeit with a revelation of how the letter made her feel "old"!
Lovato isn't 30 yet (she has three more years to go) but still feels older thanks to the "Senorita" singer and her beau Mendes' comment. The note reads, "Dear Demi, We're Thinking of You Talking About How Much You Inspired Us When We Were Kids." And, the note was signed by Cabello and Mendes. To which Lovato responded, "This is so f— sweet and cute.. and I also feel old now but it's totally worth it because this is so thoughtful. Thank you guys so much!" she added, "I love you both."
The age gap between Lovato and both her fans isn't a lot— Both Cabello and Mendes are 22 and 21 respectively, while Lovato is 27. Going back in time, in 2012, Lovato was in the judging panel of the show, "X-Factor", in which Cabello's group "Harmony" first performed. It was evidenced back then, that Cabello was Lovato's clear favorite—she hinted that all members had "potential" but there was "only one person who shined."
Though Lovato wasn't too keen on divulging the name of the contestant, she did so upon being prodded by co-host Khloe Kardashian. Eventually, Lovato dropped Cabello's name and commented, "I think you should all learn something from her."
Fast forward to seven years later, Lovato, Cabello, and Mendes are all doing really well in their careers. And, that's not all. Lovato has found love in the arms of boyfriend Austin Wilson. The singer who's currently all set to drop new music has also come out in the open about going through a dark phase, finding herself and discovering self-love before she found a great companion in Wilson. Lovato recently took netizens by absolute surprise (and shock, TBH) when she posted a picture with what seemed like a baby bump. But, the chaos soon settled after it was learned that it was for a TV show.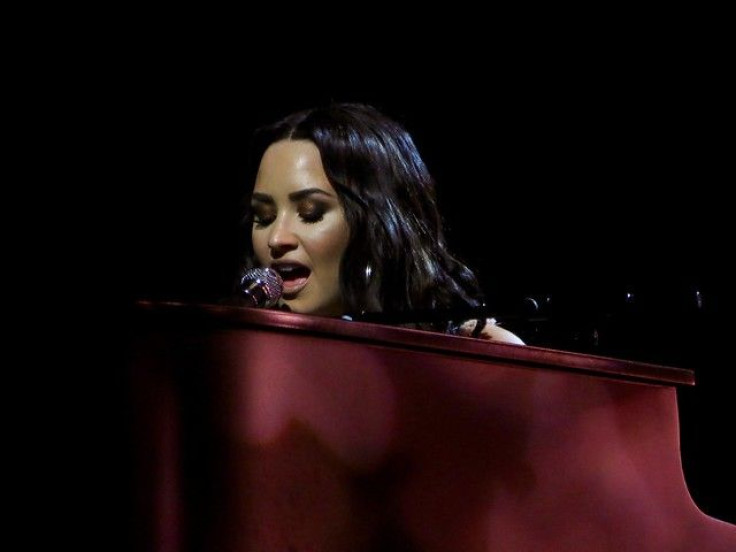 © 2023 Latin Times. All rights reserved. Do not reproduce without permission.