Shawn Mendes and Camila Cabello became the talk of the town after they finally confirmed their relationship to the public in the middle of this year. Fans had clamored for the two to get together, but now that they're already the love of each other's lives, the question is: how long could their relationship last?
The two world-renowned singers have been friends since 2014, and their long-standing friendship says a lot about their relationship. Their relationship stands on a firm foundation of friendship, which points to a strong connection between the two.
"I didn't talk to anybody," Mendes recalled of the tour that he met Cabello at. "You were the only person that talked to me. Like, you were the only one of everybody on that tour who would say words to me."
Things heated up at the MTV VMAs earlier this year when their performance had everyone screaming for more. Their steamy performance caused the hashtag #Shawmila to get trending on Twitter, further fueling the dating rumors. They finally confirmed everyone's dream by going out as a couple and sharing numerous sweet moments on Instagram.
A recent development, however, caused panic to Shawmila fans when Mendes deleted a photo of him and his beau kissing on Instagram. Rumors of the couple's breakup circulated on social media because of the "If I Can't Have You" singer's actions.
The "Stitches" singer immediately backpedalled and averted the heartbreaking rumors by posting a sweet photo of his "Senorita" cosinger kissing him on the cheek. Cabello adds some humor into the situation by writing to her boyfriend on an Instagram story. "Well when THE F**K were you gonna tell me @shawnmendes!" she said.
The lovely couple is still bound together by their love and has no plans of breaking up soon. They may be separated by distance — as Shawn is in Australia for a tour, while Cabello is in LA — but they keep each other company through social media.
Mendes recently posted a photo of himself beside a Quokka — an animal indigenous to Rottnest Island. "I love this picture of us," Cabello jokingly commented. Fans can remain assured that the couple will last a long time.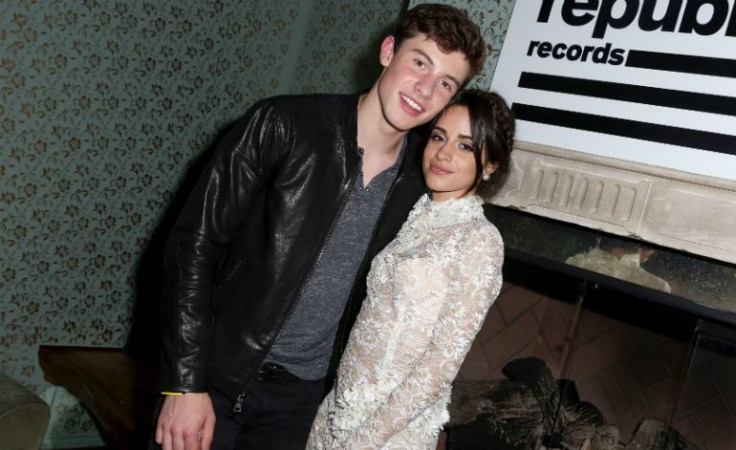 © 2023 Latin Times. All rights reserved. Do not reproduce without permission.