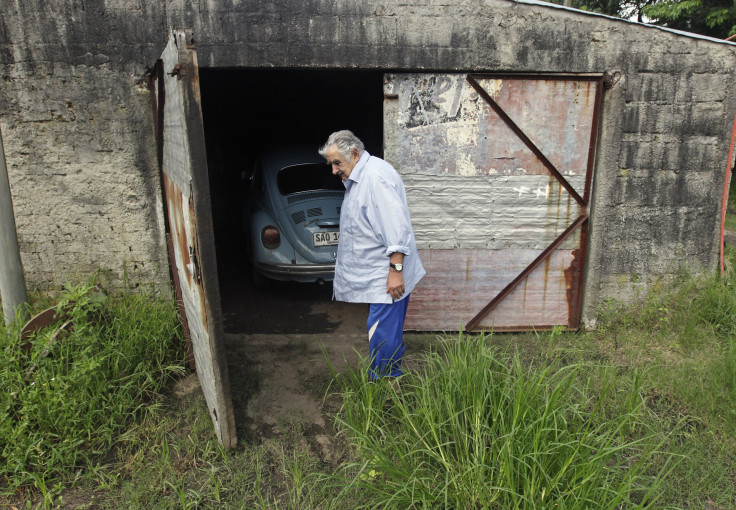 Uruguayan President José Mujica has been considered the poorest Chief of State in the world, for his modest way of living, but that could change as Mujica told the local media he had received an offer of a million dollars from an Arab Sheik for his 1987 VW Beetle. Mujica received such offer in the G77+China reunion of many countries, which took place in the Bolivian city of Santa Cruz de la Sierra. "I was surprised by the offer at first but didn't really take it seriously until I received a second one; that's when I started taking it more seriously," said the President.
Mujica went on to say, "In any case, if it does happen, it would go towards helping "Plan Juntos" (which is an initiative that helps low-resource families who are unprotected to build housing created by the President himself) or whatever else to help Uruguay." He added that he would also consider donating the money to the 'Universidad Tecnológica' (UTEC). Mujica currently donates a large percentage of his salary to help Plan Juntos.
Last September, President Mujica received another offer for his Beetle from Mexican ambassador Felipe Enríquez, who offered ten 4x4 vans in exchange for the 1987 VW, which is in perfect condition. José Mujica also drove around with no security to go vote in the country's last elections, and later on drove his wife, senator Lucía Topolansky, to vote as well.
In an annual declaration of posessions which all Uruguayan politics must do, Mujica valued his Volkswagen at approximately 70, 000 pesos ($2,850). It remains uncertain if he is considering any of the two offers he's received for the car.
© 2023 Latin Times. All rights reserved. Do not reproduce without permission.