As the battle for Joe Biden's ambitious economic recovery plan rages on in Congress and the Senate, Senator Kyrsten Sinema from Arizona found herself confronted by immigrant activists in an attempt to persuade her to support the wide-ranging economic plan.
Sinema, who has largely opposed the Build Back Better social issues agenda, found herself being pushed back by Arizona Democrats as activists from the social justice group Living United for Change in Arizona (LUCHA) confronted her for opposing the bill and holding up the process, according to the Daily Beast.
The civic group tried to establish contact with Sinema at Arizona State University where the senator is a faculty member. At one point, the group followed Sinema to the bathroom, where an activist named Blanca talked about breaking away and opposing the important bill as the toilets in the room flushed in the background.
"We need to hold you accountable to what you told us, what you promised us that you were going to pass when we knocked on doors for you," Blanca said. "It's not right."
"We wouldn't have to resort to confronting @senatorsinema around Phx if she took meetings with the communities that elected her," the Twitter page for LUCHA said. "She's been completely inaccessible."
The Build Back Better social spending bill is a Biden agenda point that would raise taxes for corporations and the rich and help strengthen the social programs of the country in an attempt to help its citizen recover from the global economic slowdown caused by the 2020 pandemic.
Sinema is one of two moderate Democrat lawmakers who have opposed the bill, with Senator Joe Manchin of West Virginia also against the legislation due to its $3.5 trillion cost. Sinema has not indicated why she specifically is against the bill as of press time, according to the Guardian.
Many of Sinema's colleagues and party mates are aggravated by the senator's actions, calling her out for her lack of support in the Biden agenda and for holding up the process which could help many American lives, according to Business Insider.
"There really isn't anything maverick, innovative, or renegade about being a politician that works with corporate lobbyists to protect the rich, short-shrift working families, and preserve the status quo," Congresswoman Alexandria Ocasio-Cortez tweeted in a veiled slight at the holdouts.
Democrats need Sinema's vote as the Senate is split in a 50/50 divide between Democrats and Republicans.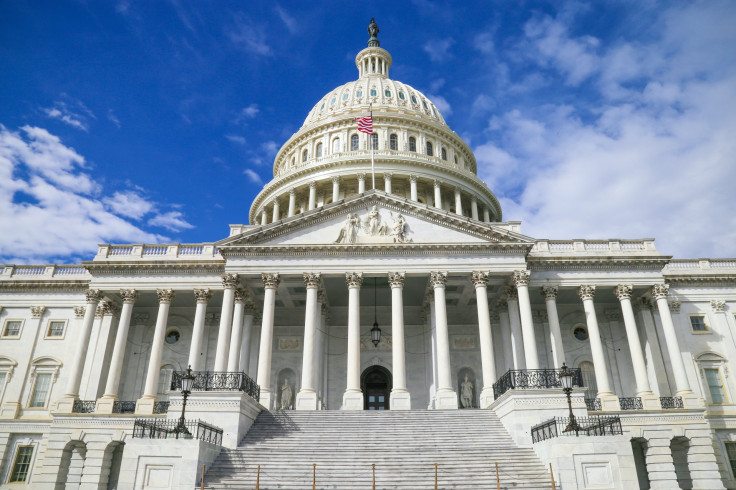 © 2023 Latin Times. All rights reserved. Do not reproduce without permission.