Vice President Kamala Harris went to Walter Reed National Military Medical Center on Sunday for a routine doctor's appointment following her meeting with Covid-19 infected Texas Democratic lawmakers last week.
According to CNBC, it is not clear whether the doctor's appointment is related to her meeting with the lawmakers.
Harris' spokesperson Symone Sanders said on Saturday that the Vice President had not been in close contact with the infected people, reported Fox News. She also said that Harris and her staff at the meeting were not at risk of exposure to the virus. "The Vice President and her staff are fully vaccinated," added Sanders.
On Saturday, the Texas House Democratic Caucus confirmed the Covid positive cases. Caucus Chairman Chris Turner said in a statement that it was gentle reminder that Covid-19 is still here, and though vaccinations provide protection, people still need to take necessary precautions. Turner also shared that they were in touch with public health experts in Texas to provide additional guidance. They are open to follow all "recommendations from public health experts as we continue our work."
According to The Texas Tribune, two more Texas Democrats have tested positive for coronavirus during their Washington, D.C trip. The number of infected lawmakers has now gone up to five. They all have been fully vaccinated, and are showing no symptoms or only mild symptoms.
San Antonio Representative Trey Martinez Fischer said on Sunday that he was one of the two new positive tests. "I am fully vaccinated, and had tested negative on Friday and Saturday. I am quarantining until I test negative, and I am grateful to be only experiencing extremely mild symptoms," he added in a statement. He additionally asked the general population to get their jabs.
Earlier, Austin Representative Celia Israel said that she was among the initial three to contract coronavirus.
According to the Centers for Disease Control and Prevention (CDC), a small percentage of vaccine breakthrough cases, in which a fully vaccinated person tests positive for Covid-19, have been expected, but such cases are rare. But they don't discount the effectiveness of the vaccines used to fight Covid-19.
Meanwhile, Harris has encouraged her Twitter followers to get vaccinated.
She wrote, "The Delta variant is no joke. Get vaccinated."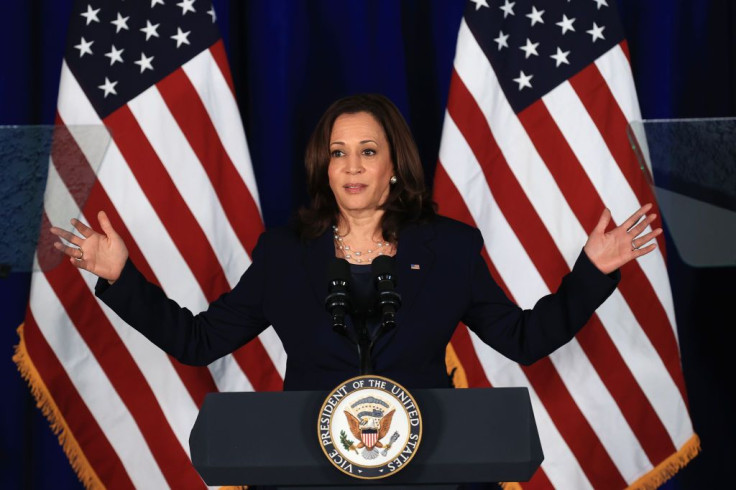 © 2023 Latin Times. All rights reserved. Do not reproduce without permission.