While the city of Atlanta is facing severe protests over George Floyd's death, another case of wrongful prosecution of the law by the police has come up- a shocking video of 6 police officials employing excessive force and assaulting two college students has surfaced.
In the video, the 6 Atlanta police officers can be seen taking another young man, Chancellor Meyers, stuck in traffic owing to the protests, into custody even as he can be heard pleading with them, saying that he didn't do anything.
The officers then approached the car in which 22-year-old Messiah Young and 20-year-old Taniyah Pilgrim were sitting and attempted to open the driver's side of the door open, which Young shut, proclaiming that he "is not dying today". He can be heard requesting the officers to release Meyers and let him go.
Paying no heed to his requests, the officers proceeded to flank the car on both sides and even used a stun gun on Pilgrim, who was trying to get out of the car. While they pulled her out of the car, they ordered Young to open the window, and even broke the driver's side of the window with their baton.
They then proceeded to use the stun gun on Young as well and pulled him from the car, yelling that he "got a gun." They then forced him to the ground and zip-tied his hands behind his back and lead him away. But a search, later conducted, didn't find any gun on Young or in his car.
Throughout the entire horrifying ordeal, Young's arm was fractured, he got 24 stitches for a gash he sustained while being pulled from the car, and was even punched more than 10 times after he was arrested.
With the help of the video, via a body camera on of the officers, Atlanta Mayor Keisha Lance Bottoms and police Chief Erika Shields determined that they had employed excessive force and were found guilty.
The 6 officers have been charged with aggravated assault, battery, and criminal damage
After two of the 6 officers were fired on May 31, the charges were announced by Fulton County District Attorney Paul Howard during a news conference. The officers will have to turn themselves in by June 5.
"I'm so happy that they're being held accountable for their actions," Pilgrim said at the news conference.
"I feel a little safer now that these monsters are off of the street and no longer able to terrorize anyone else," said Young.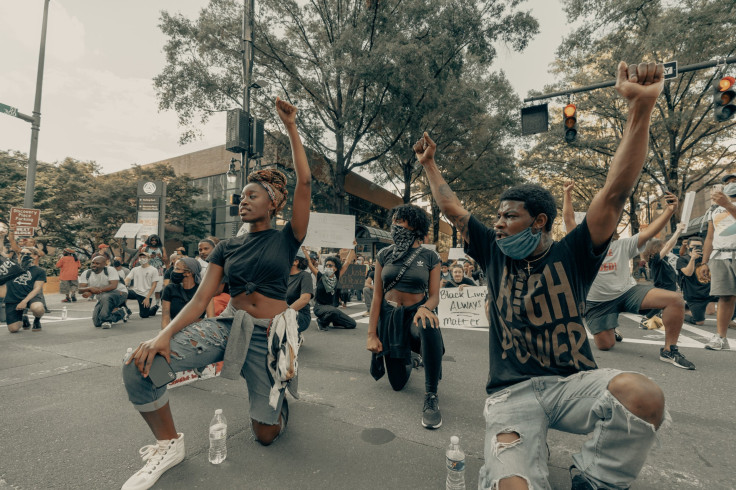 © 2023 Latin Times. All rights reserved. Do not reproduce without permission.