An ongoing investigation against the alleged corrupt conduct of ousted Peruvian President Pedro Castillo on Monday has allowed them to detain six generals from the police and the military who were reportedly illegally promoting officers and helping with the former president's alleged schemes.
A task force from Peru's attorney general's office executed a "mega operations" on Friday that included the arrest of six people, including three active police generals, who are being accused of authorizing "irregular promotions" of officers in the police and military with Castillo's blessing in exchange for money, according to Al Jazeera.
The home of Castillo's former Defense Minister Walter Ayala was also raided during the "mega-operations," yielding "documents and devices" that may be used against Castillo in the government's anti-corruption probe against him, Reuters reported.
"Through these interventions, six of those investigated were arrested. The proceedings ... include 26 raids nationwide," the attorney-general said on Twitter.
Castillo, a former schoolteacher and union leader from the rural area of Peru, was arrested and detained last month after he attempted to dissolve the Congress illegally. He has been detained on six charges of corruption and is serving 48 months of pretrial detention for charges of alleged "rebellion," all of which he has denied.
Ayala, Castillo's former minister, has criticized the search of his home and the arrest of the generals as "unnecessary, because they haven't found anything," before adding that "[t]his investigation is over a year old ... this is a show."
Castillo's ouster as President has triggered massive unrest in the country, with millions of people from rural Peru who voted for him calling for his release, the resignation of his installed successor Dina Boluarte, and early elections, amongst other things.
In response, though Boluarte refuses to resign, she has called for Congress to approve of the snap elections for December 2023 to placate the angry masses.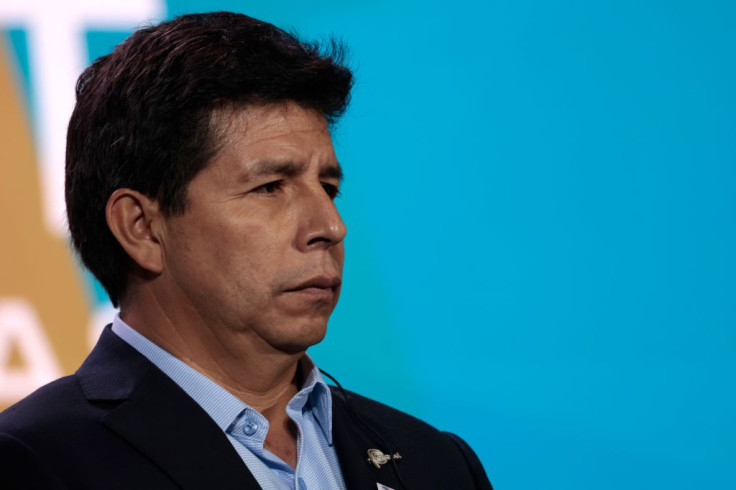 © 2023 Latin Times. All rights reserved. Do not reproduce without permission.