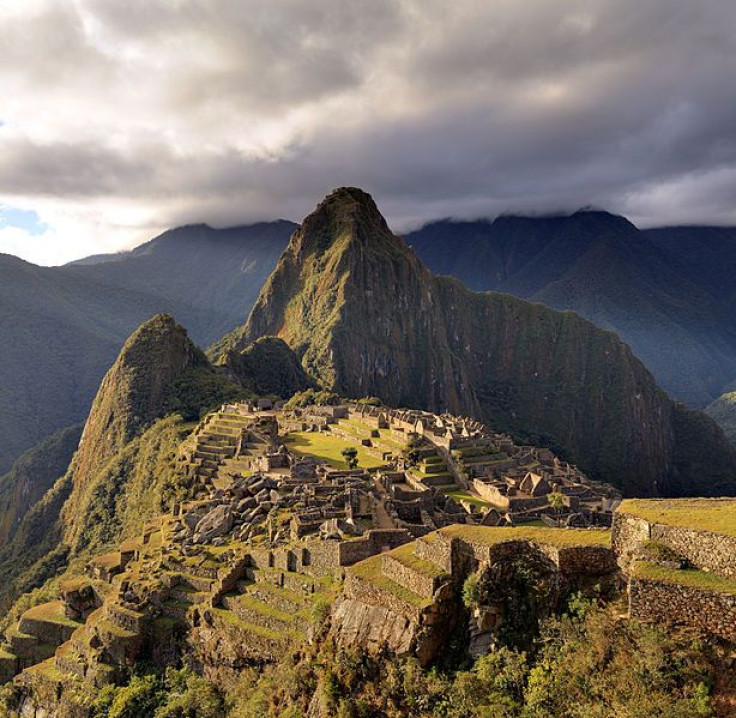 Six tourists were put behind bars on Sunday over accusations that they trespassed and pooped at the iconic Machu Picchu in Peru. The tourists were arrested after fecal matter was discovered at a sacred location on the celebrated Inca citadel.
According to authorities, the four men and two women passed through a restricted area within the Temple of the Sun and damaged a wall at the site. Historically, the Incas built this temple to host ceremonies and pay tributes to the sun, the civilization's most important deity at the time. The temple is off limits to tourists for preservation reasons, but the six tourists reportedly broke into it and even knocked over part of the temple's stone wall during their entry. When the police found them in the area, human feces were all over the place.
"The six tourists are being detained and investigated by the public ministry for the alleged crime against cultural heritage," said Cusco regional police chief Wilbert Leyva. The group, which was made up of one French, two Brazilians, two Argentines and a Chilean aged between 20 and 32, are facing four years in jail if proven guilty of damaging the famed heritage site.
The recent "attack" on the local heritage was not the first. Back in 2014, four American tourists were also detained for removing their clothes and posing for photos while visiting the site. That same year, two Canadians and two Americans were also apprehended for stripping down for pictures at the sacred location. Authorities have since then denounced the trend that saw tourists posing naked at the Machu Picchu site.
Meanwhile, the arrest of the six tourists came following the announcement of the Peruvian government that they would plant one million trees around the historic site as part of their commitment to protect the world wonder. Currently, the area is at risk of mudslides due to heavy rainfall in winter.
The Machu Picchu means "old mountain" and is the most iconic site from the Inca Empire. Located at the top of a lush mountain, it was rediscovered in 1911 by the American explorer Hiram Bingham and was declared a World Heritage Site in 1983.
© 2023 Latin Times. All rights reserved. Do not reproduce without permission.