The sculpture of Breonna Taylor, a woman who was killed in a botched police raid in March, has been vandalized and is under investigation. According to the bust's sculptor, Leo Carson, the despicable development is an act of racist aggression.
"This vandalism is an act of racist aggression, and it shows why sculpture and art matters," he said to KQED. "I made this sculpture to support the Black Lives Matter movement and while I'm overcome with rage and sadness at their cowardly act, their vandalism will make her even more potent."
The Oakland Police Department acknowledged that they had received the report and are investigating the matter. The vandalism was first reported by Oaklandside on Twitter.
Taylor was killed in March in connection to a drug case linked to a drug case involving her former boyfriend Jamarcus Glover. Police visited her apartment in Louisville, Kentucky at that time with a no-knock warrant in hand.
Police alleged that Glover had used the apartment to obtain packages. Despite the no-knock warrant, authorities claim they still knocked on the premises' door. Things turned messy when Taylor's current boyfriend, Kenneth Walker, opened fire at the police who forced their way in. Walker would, later on, claim that he did not know that they were cops.
Taylor was the unfortunate casualty in the crossfire. Three officers were identified as the ones who opened fire at the residence. They were Sgt. Jon Mattingly, Detective Myles Cosgrove, and Detective Brett Hankison. None of them were charged with Taylor's death.
Of the three, Hankinson lost his job after being charged with three counts of wanton endangerment. He allegedly fired at a neighboring apartment where three people were inside – a man, a pregnant woman and a child. He pleaded not guilty.
"It was one mistake right after the other, right after the other," one of the Jefferson County grand jurors said to CBS This Morning in October. "They covered it up."
Walker was initially charged for attempted murder on Mattingly. This was eventually dropped with police finding no evidence that Taylor and Walker were involved with drugs.
As for the bust, Carson started a GoFundMe page to raise money to pay for repairs and reinforce it with bronze. As of this writing, the cause has raised $1,040 of a $5000 goal. Anything over the funds collected will be given to the Taylor Family.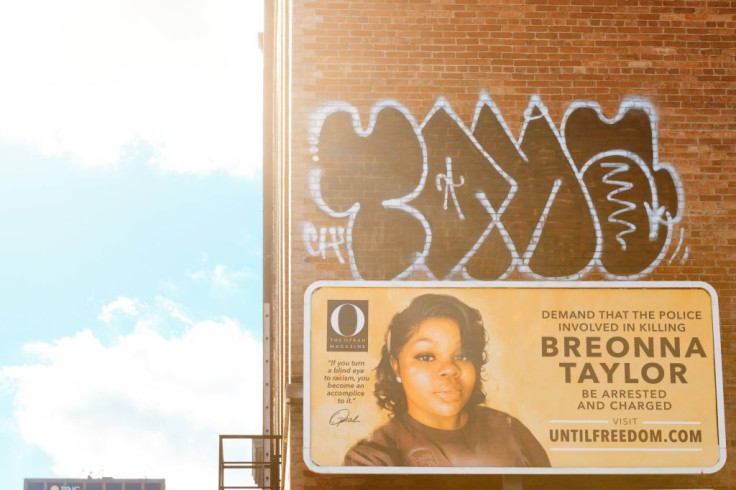 © 2023 Latin Times. All rights reserved. Do not reproduce without permission.