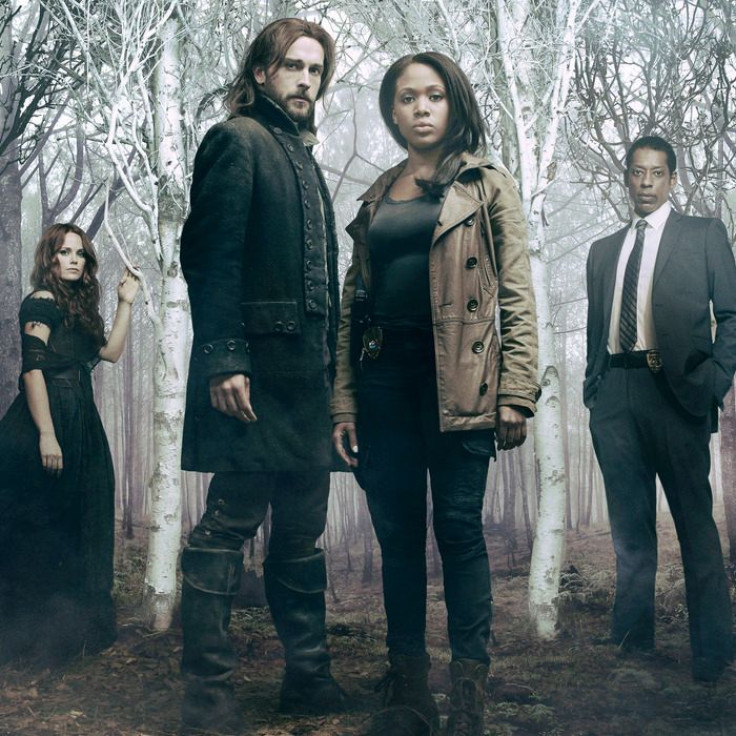 Early last month it was revealed that "Sleepy Hollow" would be changing its location from North Carolina to Georgia, which ultimately shut down any rumors that the series would not return be returning at all. It was then revealed that the season would return with a brand new showrunner and executive producer Clifton Campbell (creator of "The Glades" and co-executive producer of "White Collar").
With such great news regarding season three we were waiting for the bad to come and it finally did. Variety broke the news that Orlando Jones would not be reprising his role as Frank Irving for season three of "Sleepy Hollow."
Not much is known about his departure as of now but we will keep you updated when we learn more. Until then check out these other 5 exciting details about season three of "Sleepy Hollow."
1. "The Glades" creator Clifton Campbell will take over as showrunner replacing Goffman, who was asked to step away from the writers room after a disastrous second season. Goffman spearheaded "Sleepy Hollow" during its surprise success as a freshman hit for Fox during the fall of 2013. However, season two struggled in the ratings as new characters and plot threads were introduced that did not appeal to fans.
2. The show is expected to have an entirely different look now that Campbell has taken the lead. There will certainly be a new and fresh perspective on things once Sleepy Hollow Season 3 premieres.
"'Sleepy Hollow' is truly inventive television," said Fox president David Madden "The talented producers - led by Alex, Bob, Len and Heather - along with the brilliant cast, anchored by Nicole and Tom, have created a fantastic world that brings 'history' to life with compelling and vibrant storytelling."
3. As of now the only cast members confirmed for season three are Tom Mison as Ichabod Crane and Nicole Beharie as Lt. Grace Abigail Mills. Most likely returning are Lyndie Greenwood as Jennifer Mills and Matt Barr as Nick Hawley. We definitely won't see Katia Winter (Katrina Crane) or Henry Parish (John Noble) as both were written off at the end of season two respectively.
4. Could an Ichabod-Abbie motorcycle be in the works. Mison was asked about what he looked forward to in the next season and he candidly shared his wishes. "I would like to see the Ichabbie-mobile. Maybe Abbie riding the motorbike and Ichabod riding the side car, that's how they get around," said the Sleepy Hollow actor.
5. We may see more Ben Franklin next season. In a recent interview Mison referred to what he considered was a highlight of the last season, his meeting Bejamin Franklin, that made him pitch an episode. "I hope... we'll see much more of him... I'd like to see an 18th century heist with Ichabod, Jefferson, and Franklin. Mainly because I'd like to see Steven Weber (Thomas Jefferson) and Tim Busfield (Ben Franklin) bickering while picking a safe. That's my dream," shared Mison.
© 2023 Latin Times. All rights reserved. Do not reproduce without permission.