Violent crimes have reportedly been increasing since Paraguay closed its borders on March 24. This went as far as having one marine killed and then allegedly leading to the torture of around 35 civilians.
According to a report, the said marine was killed in a shootout that happened last week between a boat that was boarded by patrolling navy officers and a number of suspected smugglers who had initiated the gunshots in what they described to be "an ambush."
Witnesses said that the military responded by detaining and torturing around 35 civilians who resided in the poor riverside neighborhood of San Miguel in Ciudad del Este on grounds that they may have aided the rogue smugglers who took the life of their colleague.
The events are said to be effects of both legitimate and illegitimate businesses undergoing crisis and bankruptcies in the face of the lockdowns as ninety percent of the Ciudad del Este's sales are being closed by Brazil.
It can be recalled that Paraguay has been hailed as Latin America's most thriving countries as it implemented effective coronavirus response methods such as the complete closure of its borders to prevent the spread of COVID-19.
Though these smuggler groups have been gravely affected, they remain bent on continuing their transactions even outside the country despite government-imposed restrictions. For example, some groups have resorted to using remote control speedboats or drones to transport highly-valued goods to their recipients.
Ciudad de Este's naval commander detailed that the military forces guarding Paraguay's borders have been experiencing armed violence inflicted by notorious groups such as Primeiro Comando da Capital (PCC) which is purportedly the largest Brazilian criminal organization, with a membership of almost 20,000 members, 6,000 of whom are in prison.
Emilio Fúster who is the country's anti-contraband minister said that officials may be involved in the smuggling scheme that has been thriving in the country for decades. He added that these officials had participated in the "illegal trafficking of all types of different products."
Most of the civilians who were allegedly tortured by the military following last week's shootout were several adolescents. Footages and pictures of the wounds gotten from the tortures have been circulating to prove how the said civilians were being arrested and beaten while being dragged into the back seats of a 4x4 vehicle.
To that effect, violations in human rights have been clearly committed by these marines, said José Galeano of the Paraguayan National Mechanism for the Prevention of Torture. This belief is joined by the country's naval head Adm Carlos Velázquez who acted on the complaints and subsequently suspended the involved naval commander.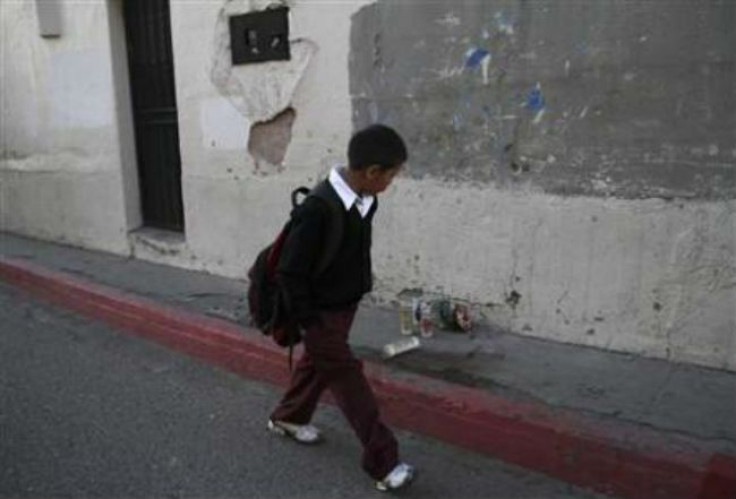 © 2023 Latin Times. All rights reserved. Do not reproduce without permission.