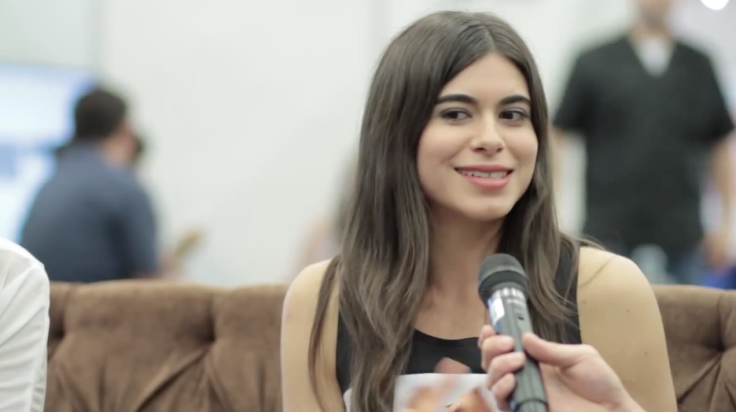 Actress Sofía Espinosa is coming back to the big screen after starring in the Gloria Trevi Biopic "Gloria." A film based on the true story of murder Gregorio Cárdenas in the 1940s is what's bringing Espinosa back to a movie set. The film will be titled "Los crímenes del mar del norte" ("The Crimes of the North Sea") where Espinosa will portray Graciela Arias, the strangler's one true love. The actress told the press she had been having lots of conversations with colleagues and studying the 40s era, to better understand this woman's surroundings, and the possible reasons that brought her to end up in the murderers claws as well.
"I love being transformed. It's part of the magic of films," the actress told the press. Espinosa explained that the female characters in the feature will have very real characteristics, but many fictional aspects had to be added as details of the victims' lives remain unknown to this day. "It's a very well told story, but also very shocking," she said. "It's a great project, and I'm thrilled they though of me for it," Espinosa continued, seeming very satisfied with how the film is going so far.
The actress will co-star with actor Gabino Rodríguez, who will portray Gregorio "El Goyo" Cárdenas. In addition, after promoting "Gloria" in the US, Espinosa went back to Mexico to take the stage of the Benito Juarez Theatre in Mexico City, for the play "Manzanas" which presented its last show today.
© 2023 Latin Times. All rights reserved. Do not reproduce without permission.