Fans have been speculating just what role Don Cheadle might be playing in the upcoming "Space Jam 2." There were those who believed that the "Avengers: Endgame" actor as himself just like what Michael Jordan did in the original film and what Lebron James is expected to do in the sequel.
However, Don Cheadle cleared up those speculations a bit earlier this year. According to the actor, he won't be playing as himself like the NBA legends Jordan and James.
"No, I'm not playing myself," the actor said, according to CinemaBlend. "I actually can't tell you what I'm playing."
It's good to note that he would be playing a "Space Jam 2" character other than himself. The problem is that he did not give any hint as to what kind of role he might be playing in the sequel.
But thanks to Paul Scheer, fans now have some leads on what role Cheadle will be playing in "Space Jam 2," Scheer co-stars with Cheadle in the comedy series "Black Monday."
"Actually Don Cheadle, who I do Black Monday with, he's the bad guy in Space Jam [2], and he said LeBron's really great," Scheer said on the "Clip City podcast, according to CinemaBlend. "He was great in Trainwreck too."
In the original films, the villain was an evil alien named Mr. Swarckhammer. The character was voiced by Danny Devito.
It won't be Cheadle's first time voicing an animated character though. Previously, he voiced Donald Duck in one episode of the rebooted "Ducktales" series.
The ongoing coronavirus pandemic has put the production of movies and television series on hold. However, production for "Space Jam 2" is still pushing ahead.
"A lot of it right now is animation, so being indoors is actually great for us," LeBron James explains why production indoors works for the team in an update to the "Road Trippin" podcast, TheHollywoodNews reported. "So we're still on. Just like everything in the world, everything is slowed down a little bit, but we're still on target."
The "Space Jam 2" release date is set for July 16, 2021.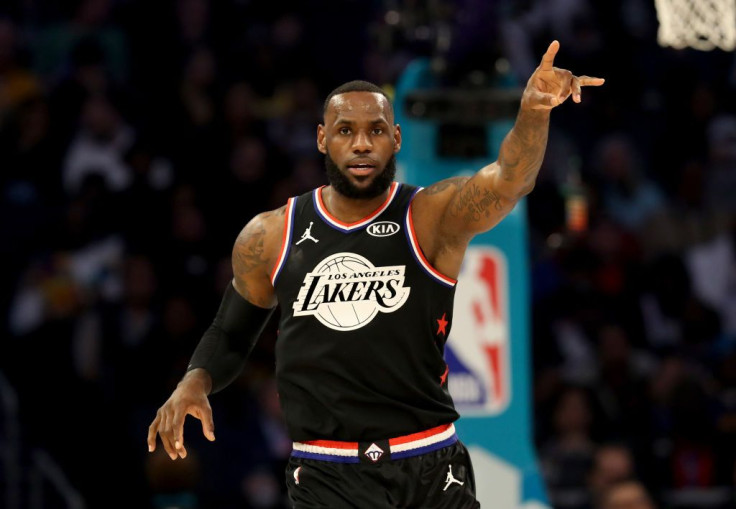 © 2023 Latin Times. All rights reserved. Do not reproduce without permission.