A Floridian accountant may serve up to 10 years behind bars after she was apprehended by police late last week, after being accused of paying for a murder-for-hire plot to order the death of the spouse of her former lover via the Dark Web.
The suspect, De Anna Marie Stinson, 50, stands accused of solicitation to commit a crime of violence and murder for hire, according to WSVN.
The defendant's arrest was announced on Sept. 24, the same day a court in the Middle District of Florida authorized an arrest warrant.
In the complaint, FBI agent Julio Fuentes alleged that Stinson created an account on June 24 on an undisclosed site that reportedly advertised murder-for-hire services under the tagline: "If you are looking to have someone murdered, beaten, kidnapped, you have arrived at the best place."
Authorities said the transaction was an attempt to purchase a hit on her ex's new spouse, noting that Stinson posted a thread on the website and titled it "Florida Job," where she said "I am looking for a quick hit in southern Florida. Is anyone available?"
Investigators noted that Stinson included the name and address of her target, ultimately attaching a photo of the supposed victim for better reference, according to the Tampa Bay Times.
Less than a week later, a hitman on the site would respond to the thread via the "contact me" option. FBI agents later obtained information about the user who posted the thread from someone with "access to data stored" on the website.
According to the court filing, authorities got hold of information including the subscriber's name, Bitcoin addresses associated with the username on the website, and the user's chat communications.
A further probe would unravel that Stinson allegedly made five Bitcoin payments totaling just over $12,000 to order the murder of the intended target. Fortunately for the supposed victim, the hit never occurred, Law & Crime reported.
Authorities said the woman also sent multiple messages to website administrators and supposed contract killers, urging them to carry out the purchased services. Stinson then ultimately offered a bonus to rub out her ex's current flame as soon as possible.
Following her arrest, the suspect was booked into the Pinellas County Jail on Thursday pending a trial date.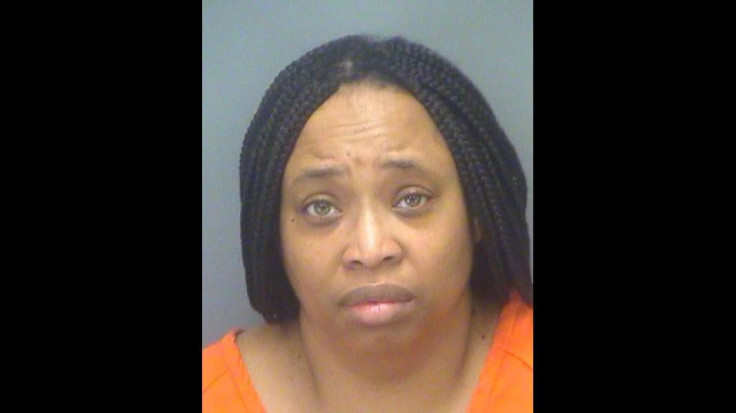 © 2023 Latin Times. All rights reserved. Do not reproduce without permission.