The Prime Minister of Sri Lanka stepped down on Monday as protests against the government continued.
Mahinda Rajapaksa resigned on Monday, May 9, as the country continued to deal with the unrest that has rocked Sri Lanka since March.
Demonstrations have turned violent at times with the Sri Lanka government hit for its inability to manage the country's worst economic crisis since declaring independence from Britain in 1948.
A nationwide curfew has been implemented after supporters of the ruling party and anti-government demonstrators broke out in Colombo on Monday according to authorities.
Protesters attacked buses that carried local officials who were traveling from Colombo to attend a meeting with the Prime Minister on Monday.
As of this writing, about 151 people have been hospitalized due to the violence at the protests. Armed troops were deployed in Colombo, CNN reported.
"A few moments ago, Prime Minister Mahinda Rajapaksa sent his letter of resignation to President Gotabaya Rajapaksa," an official statement from the 76-year-old politician stated.
In the letter obtained by the outlet, Rajapaksa stated that he was quitting to help in the formation of an interim, unity government.
"Multiple stakeholders have indicated the best solution to the present crisis is the formation of an interim all-party government," the letter read. "Therefore, I have tendered my resignation so the next steps can be taken in accordance with the Constitution."
The decision to resign comes not long after a day of chaos and violence erupted as police were implementing the curfew across the country.
Protesters had gathered outside the home of the prime minister's official residence. They would next march to an anti-government protest site outside the presidential office.
A line was formed by police leading toward the site but the effort hardly stopped protesters from advancing, Reuters reported.
"Strongly condemn the violent acts taking place by those inciting & participating, irrespective of political allegiances," President Rajapaksa said in a tweet. "Violence won't solve the current problems."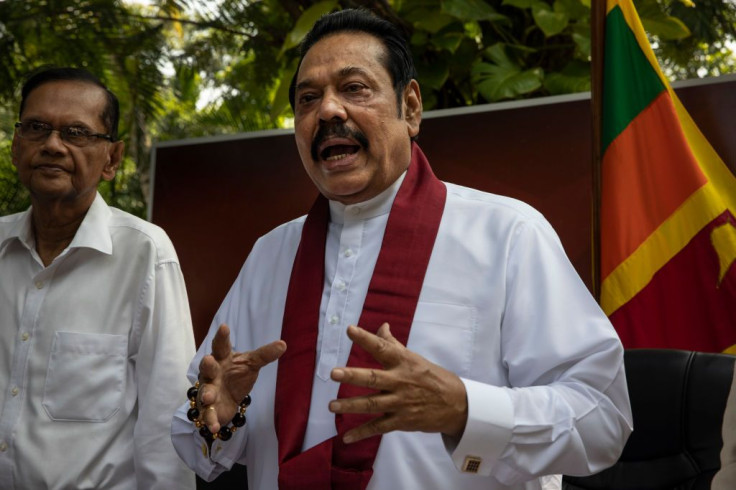 © 2023 Latin Times. All rights reserved. Do not reproduce without permission.