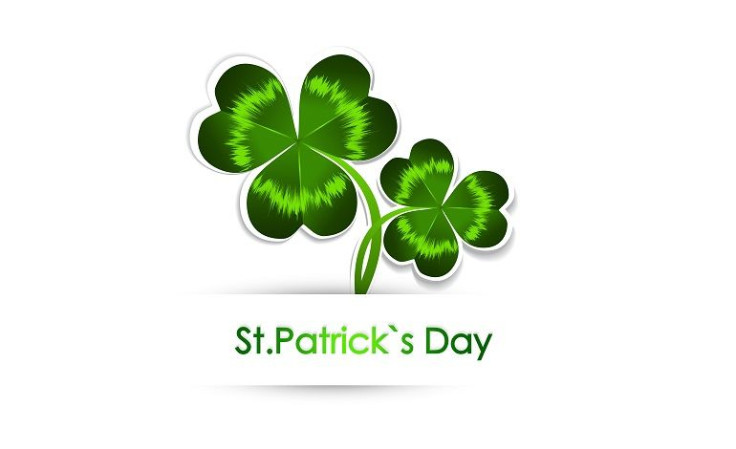 Saint Patrick's Day is a cultural and religious celebration occurring annually on March 17, the death date of the most commonly-recognized patron saint of Ireland. Saint Patrick's Day was made an official Christian feast day in the early seventeenth century and is observed by the Catholic Church, the Anglican Communion (especially the Church of Ireland), the Eastern Orthodox Church and Lutheran Church.
The day commemorates Saint Patrick and the arrival of Christianity in Ireland, as well as celebrating the heritage and culture of the Irish in general. Celebrations generally involve public parades and festivals, céilithe, and the wearing of green attire or shamrocks. To celebrate the Irish holiday we have 20 phrases and proverbs we share with you:
"May the luck of the Irish be with you!"
"If you're enough lucky to be Irish... You're lucky enough!"
"All the world's a stage and most of us are desperately unrehearsed." - Sean O'Casey
"It is better to spend money like there's no tomorrow than to spend tonight like there's no money."
"May neighbours respect you, trouble neglect you, the angels protect you, and Heaven accept you."
"Some cause happiness wherever they go; others whenever they go." - Oscar Wilde
"Here's to me, and here's to you. And here's to love and laughter. I'll be true as long as you. And not one moment after."
"May you live to be 100 years, with one extra year to repent.
"There is no such thing as bad publicity except your own obituary." - Brendan Behan
"Here's to women's kisses, and to whiskey, amber clear. Not as sweet as a woman's kiss, but a darn sight more sincere!"
"There are only two kinds of people in the world, the Irish and those who wish they were."
"May your thoughts be as glad as the shamrocks. May your heart be as light as a song. May each day bring you bright, happy hours that stay with you all the year long."
"May the roof above you never fall in, and those gathered beneath it never fall out."
"Better good manners than good looks."
"A life making mistakes is not only more honourable, but more useful than a life spent doing nothing at all." - George Bernard Shaw
"Pity him who makes an opinion a certainty."
"Seeing is believing, but feeling is the God's own truth."
"There is only one thing worse than being talked about, and that is not being talked about." - Oscar Wilde
"May you get all your wishes but one, so that you will always have something to strive for!"
"Lie down with dogs and you'll rise with fleas."
© 2023 Latin Times. All rights reserved. Do not reproduce without permission.