A man has been arrested in Texas on Thursday, Oct. 28, after he allegedly murdered a young mother whom he had been stalking and terrorizing for weeks.
Abigail Saldaña, a 22-year-old woman from Wichita Falls, was found murdered inside of her car in Fort Worth, Texas. She suffered three gunshot wounds in the back and on her right arm and was pronounced dead on the scene, according to Law&Order.
Saldaña, who recently moved to Dallas with her 5-year-old son, was being stalked by 54-year-old Stanley Frank Szeliga, who reportedly put a tracking device on her car that was discovered two weeks before her death, CBS 11 reported.
"I believe that he was a customer at a bar," Jessica Contreras, the victim's mother, said.
Szeliga was obsessed with Saldaña, with police finding multiple Instagram posts where Szeliga claimed that Saldaña was a prostitute whom he paid $3,000 at some point. He also harassed her at her place of work, which her manager confirmed.
"The manager went on to explain that [Saldaña] had recently been harassed by a customer of Rick's that the manager knew only as Stan," the police report said.
Saldaña had also posted on Instagram about finding the tracking device on Oct. 14, sounding out fears that she was being stalked by Szeliga. Two Instagram accounts that are believed to have belonged to Szeliga were found where he has multiple posts ranting about Saldaña.
When police officers arrived in Szeliga's apartment to arrest him, he refused to cooperate and was found later to have had shallow, self-inflicted cuts that had to be treated at a hospital after his arrest.
"He took away a mother, a daughter, beautiful, strong, bright person," Contreras said. "And there will be justice on that. I won't stop. I'll see him in court."
Szeliga is currently facing a charge of murder. He is under custody at Tarrant County Jail with a bail amount of $250,000.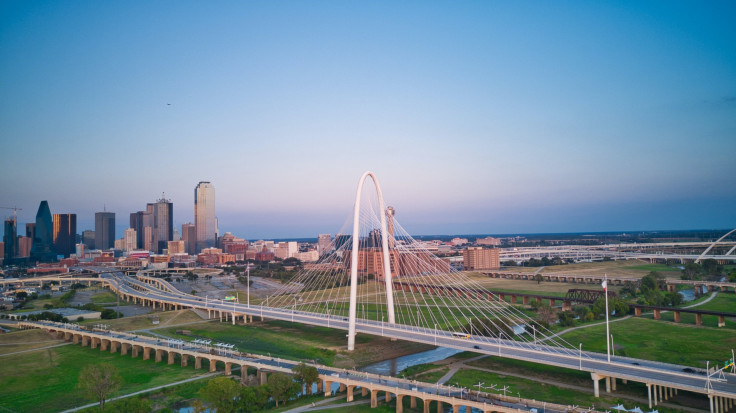 © 2023 Latin Times. All rights reserved. Do not reproduce without permission.