A college student hailing from Massachusetts was murdered on Sunday, March 6, in the Netherlands by her stalker after he attempted to set fire to her apartment building before brutally killing her in the chaos.
Twenty-one-year-old Mieke Oort, a Massachusetts native who moved to the Netherlands to study at the NHL Stenden University of Applied Sciences, was found dead in Leeuwarden after she was stabbed with an unidentified sharp object, according to the Daily Beast.
"She was my baby sister," Danique Oort, her younger sister, said. "We don't really know how to cope with it. She had just so much more to give and she had a lot of love for everyone."
The suspect for her murder is 27-year-old Thomas R., a person she reportedly matched with on Tinder that has continued to stalk her repeatedly, to the point where he reportedly put a GPS device on her bicycle to track her movements, WCVB reported.
"He put a tracker on her bike because, in the Netherlands, you bike everywhere," Oort said.
Michael van der Waal, Oort's ex, has said that Thomas R.'s stalking had intensified after he found out that van der Waal and Oort might've been planning on getting back together, causing him to intensify his harassment of Oort.
The man's obsession peaked on Sunday, when he set her apartment building on fire, causing many to evacuate out of the building and injuring two men in the process. During the ruckus, he then stabbed Oort to death before escaping the building.
Thomas R. then attempted to run away to Germany to avoid arrest. He confessed to his parents in Germany in an attempt to garner help and sympathy from them, who instead called the police on him, allowing him to be arrested at the German border by police officers.
Thomas R. awaits extradition to the Netherlands, while the Oort family has traveled to the country to pick up the body of Mieke Oort and prepare it for her funeral.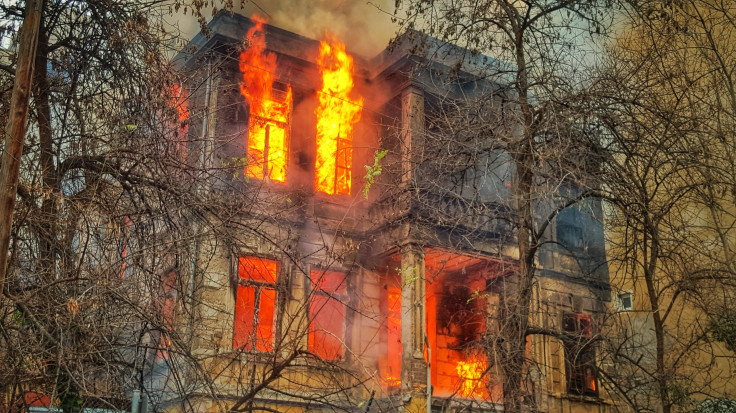 © 2023 Latin Times. All rights reserved. Do not reproduce without permission.