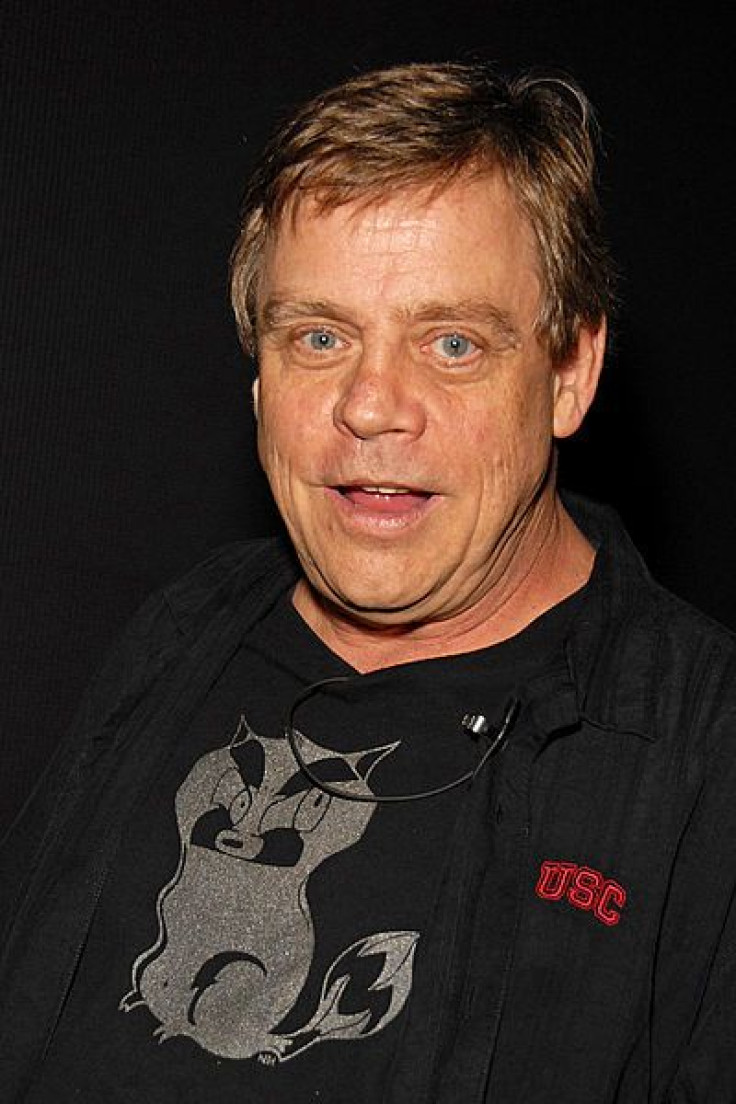 Sometimes Luke Skywalker just needs a good smoke. Actor Mark Hamill, who played Skywalker in the original "Star Wars" motion picture trilogy was apparently in need of a nicotine fix in Los Angeles on Thursday, as he was photographed digging through a public ashtray for cigarette butts.
The markedly chubbier Hamill, 61, reportedly bent down to rummage through the ashtray's bowl, and finally came up with a small number of used cigarettes. He then walked to his BMW and smoked the remnants of tobacco inside.
The "Star Wars" actor, also known for his lending his voice to other projects over the years such as "Batman", the animated series, then drove to a fast food restaurant. There, he reportedly ate lunch in his car, tossed his garbage into the street and drove back to his home in Malibu, Calif.
This is not the first incident that Hamill's "down-at-heel" behavior, as the Daily Mail put it has raised eyebrows. In 2012, he was interviewed at ComicCon on a number of topics. While discussing one of his favorite childhood programs, "Zorro", he made a reference to the Mexican superhero's "fighting for the underdog" in respect to the presidential race at the time.
Hamill likened Republican nominee Mitt Romney to "The Thing", saying that he was "sure he is a nice guy...but he only imitates human behavior: he's not actually human himself." Hamill opined that Americans would therefore be "insane" if they did not reelect President Barack Obama.
Hamill is rumored to be teaming up once again with former co-stars Harrison Ford and Carrie Fisher in an upcoming "Star Wars" reboot.
© 2023 Latin Times. All rights reserved. Do not reproduce without permission.