A new TV spot of "Star Wars: The Rise of Skywalker" that has been released online shows a scene of the Knights of Ren. The mysterious group of warriors appear to be on the same desert planet where the heroes will fight the First Order Stormtrooper in a chase sequence.
The Knights of Ren were revealed in "The Force Awakens," but they haven't had a major screen presence until now. A TV spot of the upcoming film shows the warriors on a desert planet, and they appear to be searching for someone.
Previous trailers of the movie have teased a chase sequences with the Stormtroopers chasing the heroes on speeders. Poe Dameron (Oscar Isaac), Finn (John Boyega), Rey (Daisy Ridley), and C-3PO (Anthony Daniels) are involved in this scene.
The Knights of Ren may take on the heroes during this chase sequence. The films have revealed Kylo Ren (Adam Driver) as the leader of the mysterious group, but so far he has not been seen with them. It remains to be seen who the group really takes orders from in "Star Wars: The Rise of Skywalker."
Another video that has been released online shows the chase sequence. The heroes will have their hands full in this action sequence because the new Stormtroopers have jet packs, and they can fly to hit their enemies.
The upcoming film also marks the end of the Skywalker saga that spans nine movies. The official YouTube channel of the franchise also released a special video that looks back at the franchise as a whole, and the emotional connection millions of fans around the world have for it.
"Star Wars: The Rise of Skywalker" has been directed by JJ Abrams. It will be released on Dec. 20. The main villain of the movie is Emperor Palpatine (Ian McDiarmid).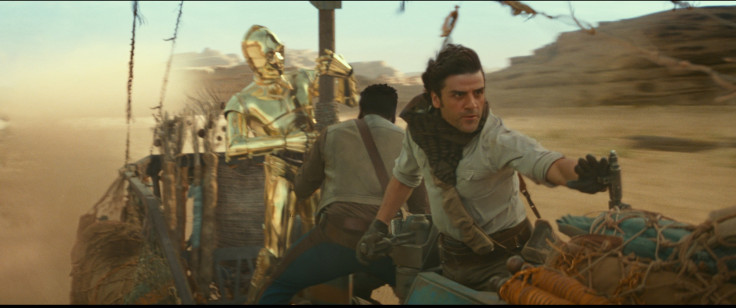 © 2023 Latin Times. All rights reserved. Do not reproduce without permission.